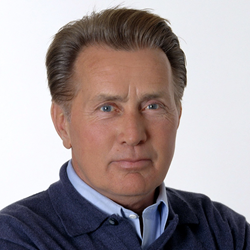 "We are thrilled to be hosting some of the world's most recognized thought leaders at this year's event."
West Palm Beach, Florida (PRWEB) February 27, 2014
The World LEADERS Group will host the third annual World LEADERS Conference featuring some of the world's most prominent business and church thought leaders, including a Pulitzer Prize winner and several New York Times best-selling authors.
Speakers will share insights into pioneering research on best management and leadership practices to inspiring messages of hope, faith and courage. Attendees will gain an understanding of leadership principles to lead more effectively.
"We are thrilled to be hosting some of the world's most recognized thought leaders at this year's event," said Dr. James Davis, president of the World LEADERS Group. "I am excited about the caliber of speakers and the diversity of topics they will be presenting, which will challenge the way we all see the world."
Wednesday, March 5, and Thursday, March 6, 2014
WEDNESDAY, March 5 (Conference Day #1)
8:30 a.m. Welcome
8:35 a.m. Marcus Buckingham, New York Times best-selling author, researcher and motivational speaker
10:05 a.m. Patrick Lencioni, President of The Table Group, New York Times best-selling author and leadership/teamwork consultant
11:00 a.m. Susan Cain, New York Times best-selling author and lecturer
1:30 p.m. Charles DuHigg, Pulitzer Prize-winner and New York Times best-selling author
2:20 p.m. James Blanchard, Retired chairman and CEO of Synovus Financial Corporation
2:40 p.m. Servant Leadership Award presented to a local leader
3:30 p.m. Erwin McManus, Artist, filmmaker, author, storyteller, activist and innovator
4:05 p.m. Martin Luther King III, American human-rights advocate and community activist
THURSDAY, MARCH 6 (Conference Day #2)
8:35 a.m. Adam Grant, New York Times best-selling author, professor at the Wharton School of the University of Pennsylvania and named one of the top 50 leadership and management thinkers
9:30 a.m. Craig Groeschel, New York Times best-selling author and founder/senior pastor of LifeChurch.tv
11:00 a.m. Ray Titus, CEO of the United Franchise Group and its related companies
11:25 a.m. Katty Kay, Lead anchor for BBC World News America
1:30 p.m. Ken Blanchard, Chairman of the Ken Blanchard Companies, co-founder of Lead Like Jesus and best-selling author
2:30 p.m. Henry Cloud, Clinical psychologist, leadership consultant and New York Times best-selling author
3:30 p.m. Jon Gordon, Wall Street Journal best-selling author and leadership consultant
4:00 p.m. Martin Sheen, Award-winning actor and political activist
WHERE: Palm Beach County Convention Center
650 Okeechobee Blvd., West Palm Beach
CONTACT: To purchase tickets, contact the World LEADERS Group at
(561) 444-TEAM (8326) or info(at)worldleadersgroup(dot)com.
ABOUT THE WORLD LEADERS CONFERENCE:
This annual event, dedicated to the teaching of servant leadership principles, brings attendees from across the world. The event is limited to 700 people, with all speakers presenting in-person to provide a personal connection with participants.
Tickets range from $495 - $1,500 per person and are available for purchase online.
Previous keynote speakers have included former Prime Minister of England Tony Blair, former Secretary of State Condoleezza Rice, former NFL Coach Tony Dungy and more.
The World LEADERS Conference is for all leaders who not only want to become more effective, but to become better people.
ABOUT THE WORLD LEADERS GROUP:
The World LEADERS Group is a non-profit organization focused on training people from both the business and church sectors to become servant leaders and world changers. For more information, visit http://www.worldleadersconference.com.
###
NOTE TO EDITORS: James Davis, President of the World LEADERS Group, and presenters are available for interviews via phone or in person at the event. To schedule, contact Ann Margo Cannon at (561) 350-4924 or via email amcannon(at)worldleadersgroup(dot)com or Cheryl Rios at 972-800-3133 crios(at)worldleadersconference(dot)com.