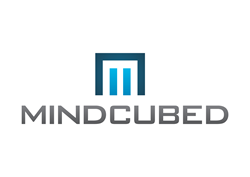 Driving the Mission to Achieve the Vision
Arlington, VA (PRWEB) March 03, 2014
Mindcubed a technology and management consulting company based in Arlington, Virginia today announced that it has been awarded U.S. General Services Administration Information Technology (GSA IT) Schedule 70 Contract (Contract Number # GS-35F-221BA). IT Schedule 70 offers federal, state and local governments innovative solutions to their information technology needs.
"Mindcubed services are now accessible to federal and state and local governments directly through its IT Schedule 70 contract. Purchasing from our pre- approved schedule will allow agencies to cut through red tape and receive our services faster," said Habib Nasibdar, Founder and CEO of Mindcubed.
Furthermore, state and local governments can now buy technology services from Mindcubed via Schedule 70 through the GSA Cooperative Purchasing Program.
For more information about Mindcubed GSA IT Schedule 70, please visit Mindcubed's web site at http://mindcubed.com/contract-vehicles.
To learn more about Mindcubed's service offerings, visit http://mindcubed.com/services.
Follow us on twitter: http://twitter.com/mindcubed | @mindcubed.
Like us on Facebook: http://www.facebook.com/mindcubed.
Follow us on LinkedIn: http://www.linkedin.com/company/mindcubed.
About GSA IT Schedule 70
IT Schedule 70 is among the most widely used acquisition vehicles in the United States Government, and is the largest GSA Schedule in terms of number of contract-holders and sales. IT Schedule 70 is the government source for billions of dollars in information technology purchases annually for federal, state, and local customers through thousands of industry partners.
About Mindcubed
Mindcubed is a technology and management consulting company based in Arlington, Virginia. We bring fresh ideas and expert advice to the end-to-end technical and business solutions we provide our government and commercial clients. Mindcubed provides complete, end-to-end business support and advisory services—delivering creative strategic business transformation, business insights and analytics, and enterprise engineering and infrastructure transformation solutions quickly and cost effectively.