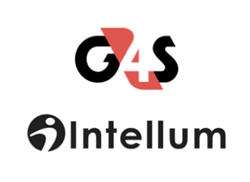 At G4S, training is more than just a department, or an organizational obligation; it's an essential part of our culture. - Geoff Gerks, Senior Vice President, Corporate Human Resources
Atlanta, GA (PRWEB) February 28, 2014
"We're so proud of all the recognition our learning and development programs are receiving. Workforce learning and development has always been a top priority for G4S, because it directly relates to customer satisfaction," said Drew Levine, president, G4S North America.
Geoff Gerks, Senior Vice President, Corporate Human Resources explained, "At G4S, training is more than just a department, or an organizational obligation; it's an essential part of our culture. It delivers value to our customers and supports the growth of our employees. It's why our G4S North American Training Institute Corporate University (NATICU) provides training that goes far beyond state-specific requirements."
All G4S security officers are trained through the G4S North America Training Institute Corporate University; the only certified corporate university in the industry. Across the United States, employees receive up to 40 hours of classroom orientation training, as well as job-specific training. Notably, G4S is the only security company with training programs certified by the American Council on Education (ACE); these programs allow employees to earn continuing education and college credits for completing coursework. In addition, G4S's Corporate Human Resources and Training departments are ISO 9001:2008 certified, and have been for more than 10 years.
To ensure employees gain maximum value from training, G4S uses a blended approach, including both instructor-led classroom training as well as self-paced e-learning. Intellum's Exceed learning management system is the training platform that holds the initiatives together.
Carmen Murrell Randall, Director of Field Training Services said, "G4S has more than 40,000 employees in the United States. They complete over 250,000 thousand training courses annually. Intellum's learning management system is what allows us to organize, deliver and track all of these courses seamlessly, and cost-effectively."
Ms. Murrell Randall continued, "Intellum's Exceed LMS allows us to centralize and automate administration; assemble and deliver learning content rapidly, so we can respond when new training imperatives arise; consolidate all of our training initiatives into a platform that is scalable; provide mobile and on-demand learning as well as support social learning. But more than just software, or product features, the company is truly our training partner.
They are constantly improving their software and developing new solutions. Our training programs wouldn't be of the same quality without them."
Chip Ramsey, CEO of Intellum said, "We're so proud of the work we're doing with G4S. Congratulations to the G4S team on all their success!"
Ms. Murrell Randall concluded, "Thanks, Intellum, for all your hard work and support. We look forward to many years of successful collaboration to come."
About G4S Secure Solutions
G4S Secure Solutions is the nation's leading security company providing a wide range of security services and technology solutions. The G4S expertise in analyzing security needs and developing specialized programs enables customers to reduce the total cost of ownership for security and related services, and focus on quality improvement and risk reduction. For more information visit: http://www.g4s.us.
About Intellum
Intellum is a privately-held company headquartered in Atlanta, Georgia. Founded in 2000, the company has over 12 years of experience providing innovative, leading-edge software to customers of all sizes and in all industry segments. Intellum's enterprise technology solutions include Exceed, a learning management system (LMS), and Tribe Social, a secure, social collaboration tool for business. For more information, visit: http://www.intellum.com.