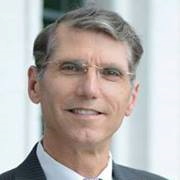 It takes many years of intense and focused trial experience and the successful handling of serious injury and wrongful death cases to become a highly qualified personal injury lawyer.
Morgantown, West Virginia (PRWEB) March 04, 2014
The Robinette Legal Group, PLLC is pleased to announce that Morgantown Injury Lawyer Jeff Robinette has earned the designation of National Board Certified Trial Attorney. The National Board of Trial Advocacy, the award's governing agency, has existed since 1977 to provide the law profession and its clients objective standards by which to measure lawyer's experience and expertise.
Possessing the NBLSC certificate means that the attorney has been held to a higher standard of professional and personal conduct. To achieve National Board Certification as a Trial Attorney, candidates must undergo a thorough screening of their credentials, including documentation of their experience, judicial and peer references, an exam, and they must report all disciplinary matters brought before any official body, whether public or private, for scrutiny by the NBLSC Standards Committee.
Why Should Board Certification Matter to You?
In the medical profession, many hospitals forbid doctors to practice without proof of board certification in their specialty. Consumers are therefore afforded added confidence that the doctors treating their conditions are well and truly qualified.
Before 1977 no such mechanism existed for lawyers. Potential clients were forced to rely on word of mouth or advertisements when seeking help in situations often as dire as failing health. The problem was (and remains) that lawyers admitted to their state bar were (and still are) free to accept cases in any area of the law.
As with the medical profession where the body of knowledge is so large that it's impossible for one doctor to remain current in all areas of specialty, the body of law has grown so large and complex that attorneys can no longer be all things to all people.
Unfortunately, not all who claim expertise possess the experience and competence implied by their declarations or ads. It is challenging to locate and hire or retain a specialized lawyer based on advertisements. It seems that it should not be this hard to locate a good lawyer. If someone had a skin condition that needed medical attention, they could easily find a licensed dermatologist to take care of the problem because dermatologists specialize in treatment of skin conditions.
Therein lies the problem: experienced personal injury lawyers cannot advertise that they specialize in handling catastrophic injury cases. The West Virginia State Bar, which oversees the licensing of lawyers, does not issue a board certification to such class of experienced lawyers, and thus, such lawyers cannot advertise that they are "specialized" in handling such cases.
So, any lawyer may advertise for personal injury cases, even if they only dabble in the "personal injury" practice of law. Unfortunately, the person needing a personal injury lawyer with trial experience cannot easily find such a lawyer because these qualified lawyers are not permitted to say they specialize in personal injury and trial law. Hence, not every lawyer who advertises for "Personal Injury Cases" has the necessary experience to successfully handle catastrophic injury cases.
It takes many years of intense and focused litigation and trial experience, requiring the successful handling of hundreds and hundreds of serious injury and wrongful death cases, to become a highly qualified personal injury lawyer.
All trial lawyers are not created equal. Don't settle for someone else's word when you require a lawyer's services. Your case deserves representation by an NBLSC board certified attorney.
Robinette Legal Group, PLLC's founding trial attorney, Jeff Robinette, is a lifetime member of the Multi-Million Dollar Advocates Forum and Elite Lawyers of America, whose memberships consist of the top trial lawyers in the country. For most of our years of practice, our firm focused on insurance defense work. Our clients included many of the largest corporations in West Virginia and nationwide. That experience gave us skill and knowledge that we now bring to the plaintiff's side of the table. We know how the defense team will defend against your claim - and armed with this information, we develop the highest level of strategy to overcome the defense and prove your case at trial.
Contact us to arrange a cost-free consultation about your personal injury or insurance claim today. From our offices in Morgantown, we represent plaintiffs in courts throughout West Virginia. Click here for free information for injury victims and their families or call today to talk to an attorney: 304-594-1800.