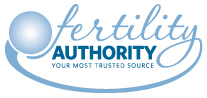 New York, New York (PRWEB) February 27, 2014
FertilityAuthority.com reports that an increasing number of IVF cycles are excluded from outcomes reported annually by SART, leading to reported improved clinical outcomes for several fertility clinics in the U.S.
The website reports on a study, "The Status of Public Reporting of Clinical Outcomes in Assisted Reproductive Technology," led by Dr. Vitaly A. Kushnir, that analyzed fertility clinic data that was reported to both the CDC and SART for the years 2005 to 2010. It details that initiated IVF cycles – cycles that were started, but did not result in embryo transfer - were excluded from final outcome reporting. SART allows exclusion of cycles if they are designated as experimental or have no immediate expected cycle outcomes: frozen donor cycles, social egg freezing cycles, fertility preservation, egg thaw embryo transfers and cycles where all embryos were frozen due to PGD or for embryo banking. According to the study, "embryo banking" – where a cycle is started, but does not have a clear outcome because all embryos are frozen - is likely the primary clinical practice that has led to the excluded cycles.
SART reporting does provide valuable information. The Clinic Summary Data provides information on assisted reproductive technology at its member clinics, recently releasing 2012's reporting on 165,172 total cycles in that year -- including information on treatment type (greater than 99% of all cycles were IVF cycles), procedure frequency, diagnosis frequency, and success rates by age. But when patients compare fertility clinics based on success rates alone, it's not an "apples to apples" comparison.
The ability for fertility clinics to exclude reporting cycles that never progress to transfer allows success rates become skewed and seemingly "improved". When patients are only presented with success rates from cycles that result in a transfer, and not all cycles - including those that don't result in transfer due to poor embryo quality, they are given a false sense of success probability. These inflated success rates can be a misleading influence in their decision to cycle.
Fertility clinic success rate data can be helpful by giving a patient a general idea of what other patients in their age range have achieved, but it doesn't provide information about specific cases, what patients that clinic may refuse to treat or which fertility clinic is right for them. A woman's chances of having a successful pregnancy using fertility treatment are influenced by many factors, some of which are patient-related and outside a fertility clinic's control, such as the woman's age or the cause of infertility.
About FertilityAuthority
The FertilityAuthority family of websites provides comprehensive, interactive resources and referrals for women and men seeking quality fertility information, as well as tools to simplify the search for trusted fertility doctors or fertility clinics. With more than one million monthly visits, the websites FertilityAuthority.com, FertileThoughts.com, IVFAdvantage.com, EggFreezingCosts.com, EggBanxx.com, GenderSelectionAuthority.com, TopFertilitlyDocs.com— along with a staff of patient care coordinators — assist in making the important connection between patients and the physicians who can assist them in their family-building efforts.