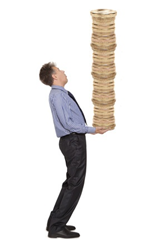 Long Beach, CA (PRWEB) March 03, 2014
Broadview Mortgage Long Beach announces insight to saving money. Buying a home in California can be costly. Not only do homebuyers have to save up for the down payment, when they start adding up the other closing costs involved in buying a home, it can add up fast.
When using FHA financing, with a minimum required down payment of 3.5%, total funds needed can reach up to 6.5% to 7% of the purchase price.
Homebuyers looking to avoid the long term, high cost of FHA mortgage insurance will be required to bring in little bit more money upfront.
Conventional financing requires a minimum 5% down payment, bringing the total closing costs to around 8.5% to 9% of the purchase price.
Multiple homebuyer assistance programs can be used when purchasing a home. The biggest challenge for most first time homebuyers is saving enough money to cover the down payment, closing costs, and the expenses of moving into a new home.
Homebuyer assistance is a valuable tool that allows cash strapped families and individuals the ability to purchase a home without exhausting the entire savings.
In a buyer's market, it is not uncommon to ask for, and receive a credit from the seller to help cover closing costs.
Most would argue that today, California is very much a seller's market, with more buyers competing for fewer homes on the market.
Even if a homebuyer is able to get a seller concession to cover the closing costs, the lender will not allow the homebuyer to apply any of this credit toward a down payment.