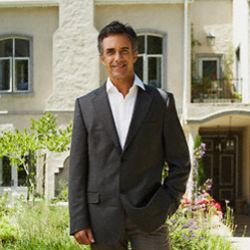 Serious unforeseen problems can stop new real estate investors in their tracks, but a proven solution can stop the problems before they start.
Orem, UT (PRWEB) April 08, 2014
Here are some tips that will help identify some problems many new real estate investors have struggled with.
Problem One – Overpaying for property and buying in the wrong area:
Paying too much money for a real estate investment is probably the number one way to fail. This is more of a beginner's than a veteran's mistake. The main objective is to identify undervalued cash flow properties with upward potential, not fall in love with a property and overpay for it.
A few things to consider when looking at properties in a particular area are job growth, population growth, economic conditions, how many investment opportunities there are, new construction, rental vacancy levels, and whether there is land available to build more developments.
Problem Two – Not understanding the real estate market:
What is the current real estate cycle as a whole and within a particular market? Generally speaking are values rising, falling or flat? Also, consider if banks are lending money more conservatively or have relaxed lending guidelines.
An investor must learn to use real estate investing strategies to suit the current real estate cycle. It's impossible to force a square peg into a round hole. Investors can make money in any cycle if they know how and if they understand that the best opportunities may not be in their own backyard. The most successful real estate investors have a structure in place to acquire property by targeting the best areas.
Problem Three – Failure to get a qualified inspection:
Failure to get an inspection can be catastrophic to an investor's bank account! Spend that extra few hundred dollars and get peace of mind. The property contract has to contain wording to allow at least seven business days to complete the inspection. Then, if costly repairs are found outside the investor's budget, they'll be able to cancel the contract with no penalties.
Problem Four – Investors Not keeping within their budgets:
Sticking to a budget is critical to success in real estate investing and this is where discipline comes in; however, at times money is still needed to complete renovations not planned for. That's why it's so important not to overpay for the property to begin with, and to be prepared for at least five months of carrying costs if the property is being financed.
In addition, corners can't be cut when making repairs and upgrades that will improve the marketability and value of the property. Remember to focus primarily on the kitchen and bathrooms and to hire qualified contractors with good credentials. As a general rule, it's best to stay away from hiring family and friends.
The Solution – Real Estate Investor Turn-Key Service For Busy Professionals:
Through intensive research, a very effective service for helping busy professionals become successful real estate investors (literally overnight) was found.
The company completes all the market research, property inspections, renovations, and puts a screened tenant in place under the care of a professional property management company. Investors realize 100 percent of all the available equity and cash flow with no middleman mark-up.
Basically, investors are handed the keys to a property with a clean bill of health that's fully eligible for a new home warranty. The advantages to a busy professional wanting to acquire cash flow properties are significant.
This resourceful company has 200 professionals working on behalf of over 1,000 real estate investors to help them acquire cash flow properties. In fact, the number of real estate investors using this rapidly expanding service is on target to reach 1,500 very soon.
To learn more about this turn-key service plus get access to hundreds of customizable real estate investment forms, Click Here!