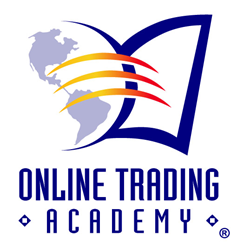 Receiving the Forex Best Award exemplifies the way Online Trading Academy shares information to the worldwide community of investors and traders, helping them enhance their skills to produce consistent income and build long-term wealth.
IRVINE, CA (PRWEB) March 03, 2014
FXStreet.com has named Sam Seiden, Chief Education Officer for Online Trading Academy, the 2014 Forex Best Educator Award recipient. Seiden was also awarded the Forex Best Educational Report Award for his work on the "Lessons From the Pros" newsletter.
FXStreet.com is the leading independent meeting place dedicated to providing complete and timely information about the Foreign Exchange (Forex) market and hosts an annual awards event to honor their top content contributors.
"Most market speculators lose money because they simply don't understand how markets really work and how money is really made and lost in markets, which leads to trading and investing like a novice retail trader. I am privileged to be in a position to share our patented rule based core strategy that teaches students to trade and invest like successful banks and financial institutions" said Seiden. "I am honored to have received this award for the fourth year in a row. Receiving the Forex Best Award exemplifies the way Online Trading Academy shares information to the worldwide community of investors and traders, helping them enhance their skills to produce consistent income and build long-term wealth."
The 2014 Forex Best Educator Award and Best Educational Report bring Seiden's Forex Awards total to eight. He was awarded Best Educator the last three years, as well as winning the Forex Best Webinar Award twice – 2011 and 2012 – and the Forex Best Educational Content award in 2011. Seiden has educated thousands of traders and investors via the classroom, webinars and conferences, in addition to being a regular FXStreet.com contributor. His influence has led to a global distribution expansion for Online Trading Academy's Forex curriculum, which has grown to reach the international market.
"Having a resource such as FXStreet.com allows our students, as well as traders from around the world to have accessible, accurate information," stated Seiden. "I look forward to contributing new content in 2014 that can help more people succeed."
The "Lessons From the Pros" Newsletter is an award-winning newsletter that provides weekly trading lessons on stock, options, Forex, futures and practical examples of Online Trading Academy's patented supply and demand trading strategy.
To learn more about Online Trading Academy and to subscribe to the free newsletter, Lessons From The Pros, visit: http://lessons.tradingacademy.com/ or http://www.tradingacademy.com.
About Online Trading Academy
Online Trading Academy helps their students by revealing the truth about what it takes to become a successful trader or investor. Their core strategy empowers traders and investors to make smarter investment decisions. Students learn under the guidance of experienced professional traders in a hands-on, learn-by-doing classroom setting. In the Professional Trader course, students learn trading skills and then practice trading live, in the classroom, without paying commissions or risking their own capital by using Online Trading Academy's money.
Online Trading Academy offers professional instruction from experienced industry professionals, as well as a wide array of beneficial home study materials to supplement classroom study. Over 150,000 investors have experienced Online Trading Academy's Education with classroom locations that include: Phoenix, Irvine, Los Angeles, San Diego, San Jose, Denver, Norwalk, Tampa, Fort Lauderdale, Atlanta, Chicago, Kansas City, Baltimore, Detroit, Minneapolis, New York City, Secaucus, Charlotte, Philadelphia, Austin, Dallas, Houston, Seattle, Washington, D.C., Milwaukee, Dubai, Jakarta, London, Singapore, Mumbai, Vancouver and Toronto. For more information, visit http://www.tradingacademy.com.
About FXStreet
FXStreet was founded in January 2000. As its distinctive trademark, the website has always been proud of its unyielding commitment to provide objective and unbiased information and to enable its users to take better and more confident decisions. On the website, the real-time quotes, news, newsletters and interactive chats with experts from all over the world are among the most well-received contents. FXStreet has managed to gain the collaboration of the entire Forex industry, from professional individuals and small companies right up to Forex Brokers and Investment Banks. Besides the main website in English, the website is available in 16 other languages (Spanish, Simplified Chinese, Traditional Chinese, Russian, Arabic, Indonesian, Turkish, French, German, Japanese, Italian, Portuguese, Vietnamese, Hungarian, Korean and Catalan).
In 2013, these FXStreet sites reached 102,060, 757 pageviews. The English website garnered the most important part of the traffic with 84,990,581 pageviews and 5,179,267 absolute unique visitors. FXStreet was short listed as "Best e-FX initiative of the year (vendor)" for the FX Week e-FX Awards 2010 and won TraderPlanet's STAR Awards 2013 for its Economic Calendar.
# # #