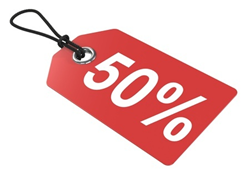 Long Beach, California (PRWEB) March 01, 2014
Broadview Mortgage Long Beach offers discounted programs for qualified borrowers. Mortgage Insurance is required for any first lien mortgage that exceeds 80% of the value, or purchase price of the home. Mortgage insurance is a forced insurance policy paid for by the borrower, which insures the lender in the event of default.
After FHA increased it's mortgage insurance premium, and made it permanent in 2013, homebuyers and homeowners have been looking for ways to avoid or reduce this burdensome expense.
During the credit crisis that began in 2007, temporary exemptions were put in place to allow homeowners to write off mortgage insurance similar to what is allowed with the mortgage interest deduction available to taxpayers that itemize.
In 2013, the mortgage insurance tax deduction expired. Now, reducing the cost of mortgage insurance is more important than ever to homeowners looking to pay off their homes faster, or reduce monthly payments as much as possible.