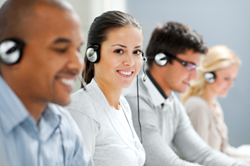 Atlanta, GA (PRWEB) March 03, 2014
A-1 Express, a recognized leader in same-day delivery, messenger and transportation services, announces its' arrival time policy for same-day deliveries. The announcement comes in an effort to inform customers of its' policy regarding guaranteed delivery times and to assist them in selecting the most effective service option. A-1 Express strives to be the best choice in same-day courier solutions nationwide.
A-1 Express offers two local same-day delivery options for any on-demand service request. Standard service is a four-hour window-time service and express service is a two-hour window-time service. In areas of the country where the courier has bike service available, the window-times are two and a half-hour window-time for standard bike service and one and a half-hour window-time for express bike service. The services do not involve a pick up or delivery at an exact time. A-1 Express will pick up and deliver within the window time of that particular service.
A-1 Express does not guarantee any courier deliveries to be delivered by the arrival due time. However, the courier does have a 94% success rate in meeting the arrival due time goal. As a result, customers are able to discuss with A-1 Express their order objective and the courier will assist them finding the optimal same-day delivery solution. Many customers that must have a packaged delivered by a certain time, may be recommended to have their package ready time as early as possible during the day or schedule the order the following day. This enables the New York courier more time to have the delivered made by the time the customers needs it delivered.
Although the courier does not guarantee the arrival time, A-1 Express does perform routing optimization and has the logistical expertise to perform each service request as efficient as possible. Order are able to be placed via phone or online. For any special requests, customers are recommended to contact A-1 Express directly. A-1 Express is also available 24/7 to meet any same-day delivery needs, including weekend order requests .
A-1 Express is a premier same-day courier offering transportation and distribution services. From small packages to palletized freight, A-1 Express delivers fast! As a leader in the courier industry, their goal is to perform optimal courier logistic solutions and superior customer service every time. The courier provides same-day delivery successfully for over 1,500 clients, including Fortune 500 companies nationwide.