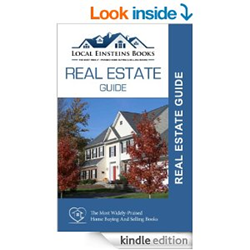 We could not be more thrilled to work with Chad and Sandy.
Jacksonville, FL (PRWEB) February 27, 2014
Jacksonville new home buyers can rest easy. Local experts Chad and Sandy Neumann of Neumann Realty Corp have authored the piece, which focuses on the intricacies of the unique Jacksonville FL real estate market, and is an excellent resource for home buyers who want a custom-built or brand new home in Jacksonville or the increasingly popular St. Johns County. A new post examining one local builder constructing homes in St. Johns county can be found at: http://jacksonvilleflrealestateblog.com/landon-homes/.
The new book is available in hard cover or Kindle format on Amazon at http://www.amazon.com/Before-Buying-Selling-Construction-Jacksonville-ebook/dp/B00H8XZMVY/ref=sr_1_1?ie=UTF8&qid=1393417620&sr=8-1&keywords=chad+sandy+neumann.
"We could not be more thrilled to work with Chad and Sandy. This title is a great addition to our current catalog as we look to create the largest catalog of quality resources for homebuyers and sellers." –- Alex Sheldon --Managing Editor, Local Einsteins.
About Local Einsteins
The team at Local Einsteins was formed with the singular goal in mind to create books that became the definitive resources for homebuyers and home sellers across the country. Local Einsteins is dedicated to publishing best-in-class resources for homebuyers and home-sellers, as well as providing a platform for the truly top local experts to share their knowledge in the trusted format of a book.
About Neumann Realty Corp.
Neumann Realty Corp. helps local Jacksonville residents build new construction homes and out-of-area investors find deals on oceanfront condos in Jacksonville Beach or Jacksonville golf and country club homes. Neumann Realty Corp. provides access to these Jacksonville real estate deals with updated content on their web site and through their signature email newsletter "Houses That Rock" to inform investors about current opportunities.