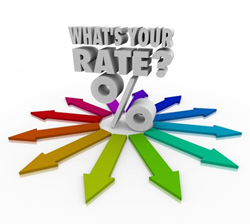 Long Beach, CA (PRWEB) March 05, 2014
Broadview Mortgage Long Beach reports ways to help homebuyers be prepared when interest rates are low.
2013 was a great year for California homeowners and are now in a position to unlock above market interest rates. 30 year fixed interest rates first dipped below 4% in December 2011. Mortgage rates continued to drop and remained at historic lows for the next 18 months, until June 2013.
Since June of 2013, 30 year fixed mortgage interest rates have been increasing and are now well within the 4% range, almost a full 1.25% higher than the lowest lows of 2013.
"Even though rates have moved off of all time lows, they are still incredibly low and in most cases could lower the homebuyers mortgage payments significantly," says Scott Schang, Branch Manager of Broadview Mortgage Long Beach
"There are indicators and steps that can be taken in order to act fast when a homebuyer needs to lock in the best rate possible," adds Schang
Being approved for a mortgage loan is the most important step a homebuyer can take to put them in a position to even consider being able to secure an interest rate.
If interest rates drop dramatically one day and the homebuyer is not already working with a lender, it is highly unlikely that they will be able to complete the application and approval process quick enough to lock in that day's rate.
Once the homebuyer is approved for a refinance loan, they are one step closer to having the ability to take advantage of favorable rate movements.