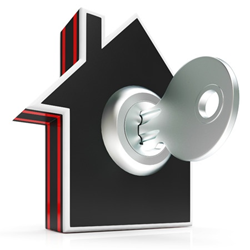 Long Beach, California (PRWEB) March 06, 2014
Broadview Mortgage Long Beach has compiled recent data showing an upward trend in mortgage interest rates.
Since June of 2013, 30 year fixed mortgage interest rates have been increasing and are now well within the 4%, almost a full 1.25% higher than the lowest point in 2013.
"It is impossible to predict exactly how interest rates will react on a day to day basis, but there are indicators and steps that homebuyers can take to act fast when they need to lock in the best rate possible." says Scott Schang, Branch Manager of Broadview Mortgage Long Beach.
Interest rates are one of the most influential factors in determining what price range homebuyers can qualify for, according to Schang.
When getting pre-approved for a purchase loan, a lender will determine the maximum mortgage payment qualified based on the debt to income ratio.
For buyers that are trying to buy at the absolute qualified maximum, even the slightest increase of the interest rate will increase their mortgage payment, which will in turn reduce the total loan amount for approval.
"In today's real estate market, as home prices continue to rise, buyers trying to maximize their buying power must be proactive about being in a position to 'lock in' the lowest rate available." adds Schang.
Interest rates literally change every single day, and in some cases, several times a day. Locking in the best rate as a homebuyer is mostly about timing, and a little bit about luck.