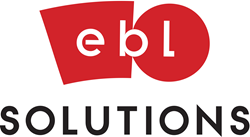 We are really set up to help managers get the most out of their employees.
Albuquerque, NM (PRWEB) February 27, 2014
A new company is sharing with a sweeping array of North American businesses a visually realistic training simulation that offers managers an engaging opportunity to read and interact with their group based on the skills, experiences and personality of each member.
Executive Blended Learning Solutions (EBL), based in New Mexico and with offices in Minneapolis, announced today that it has the sole rights to direct companies in the highly honored online training tool known as Fligby, a computer simulation in which participants are hired as General Manager of a winery with eight direct reports of widely different backgrounds and skill levels.
"There are 23 scenes with 150 decision points, and from there are numerous spider webs spinning off," said Don Debelak, Vice President of Marketing for EBL Solutions. "Depending on your decisions, that determines what happens next."
Unlike the real business world, in the Fligby simulation "you can keep going backwards," Debelak said. "You can go back four, five steps in a very nonthreatening environment, if you've decided you've done something wrong. After completing the simulation, you are scored on 29 metrics of your managerial style based on 150 possible decisions and learning why you scored what you did. We are really set up to help managers get the most out of their employees."
Debelak said that four of the 29 key skills the simulation focus on creating a culture of profit-seeking throughout the company. Those skills are: entrepreneurial risk-taking, strategic thinking, situation analysis, and business-oriented thinking. 
The training simulation, with real actors in a computer-generated visual treatment, shows managers how to promote the proper mindset and increase productivity (For a glimpse, visit: http://youtu.be/dyeQoeJidNs).
Fligby, which won the 2012 Serious Play Conference Gold Medal in the corporate category among 70 global entrants, is based on the renowned Flow method, a manager-employee strategy developed over the past several decades that is based on 40 years of research and more than 8,000 interviews.
Flow, which has Super Bowl champion coach Jimmy Johnson and former President Bill Clinton among its adherents, was created by a founding father of positive psychology: Mihaly Csikszentmihalyi.
Csikszentmihalyi, born in Hungary and with degrees from the University of Chicago, where he eventually led its Psychology Department, counts the bestselling "Flow: The Psychology of Optimal Experience" among the 19 books he has authored.
Along with being a distinguished professor of psychology and management at the Peter F. Drucker and Masatoshi Ito School of Management at Claremont Graduate University, Csikszentmihalyi also heads the nonprofit Quality of Life Research Center, which is dedicated to studying positive psychology and its essential components: optimism, creativity, intrinsic motivation, and responsibility.
At its core, Csikszentmihalyi's Flow teaches people how to "be in the zone" and execute the task at hand to its most productive and fulfilling conclusion. This tactic guides managers toward helping employees realize their strengths, encourage their growth, and present them with new and exciting challenges.
By walking through the Flow-based Fligby training simulation, managers better understand how to nurture employee self-worth.
EBL Solutions trains a company in how to carry out the virtual simulation and assists in analyzing participant results. The scenario can be crafted to fit a various businesses. A financial services company might want to have some decision points in the simulation to address certain regulatory challenges, Debelak said as an illustration.
"Simply, it's about how to manage people and adjusting for each person's capabilities," he said. "So it applies to all types of fields."
About Executive Blended Learning Solutions: EBL Solutions is a privately owned business-training company, with offices in Albuquerque, N.M., and Minneapolis, Minn. To learn more about EBL, and particularly its Flow-based Fligby tool, visit http://executiveblendedlearning.com, 1-612-414-4118 or e-mail:
President Eric Debelak at eric(at)executiveblendedlearning(dot)com
Vice President of Operations David Browning at david(at)executiveblendedlearning(dot)com
Vice President of Marketing Don Debelak at don(at)executiveblendedlearning(dot)com
# # #