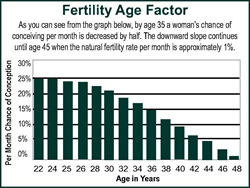 'Elective egg freezing protects future fertility potential,' states Dr. Samuel Pauli
Boston, MA (PRWEB) February 28, 2014
Many women hold the dream of becoming a mother and starting a family. For most, the question is not if they will have a child, but rather when. Thankfully, this dream is realized naturally for most. For other women, however, life's circumstances, such as a focus on career, family obligations, the right partner, or the onset of a medical condition such as cancer, may delay starting a family.
Reproductive Science Center of New England (RSC) now offers elective egg freezing, sometimes referred to as fertility preservation or oocyte (egg) preservation. Using an advanced technology known as vitrification, women can actually "pause their biological clock" by freezing and storing more "youthful" eggs so they can choose to have a baby on their timeline.
"Our ability to freeze eggs that have higher fertility potential for future use is an important advancement. It greatly expands our patient's reproductive options by increasing their ability to conceive and have children when they are ready to start their families," states Dr. Samuel Pauli, Reproductive Endocrinologist at RSC New England.
A woman's fertility is largely dependent on the quality of her eggs which decline after she turns 30 and decrease at a much faster rate after she turns 35. While a woman is able to physically carry a pregnancy to term in her 40s, there is a very small chance that her eggs will be viable into her 40s. And, recurring miscarriages and birth defects, such as Down Syndrome, are often caused by poor quality eggs. The fact is diminished egg quality can significantly impact a woman's fertility and her ability to conceive and deliver a healthy baby.
Women can now take a proactive role in preserving their fertility. Since age has a big impact on fertility, the sooner a woman freezes her eggs, the greater her chances of having a healthy baby when she is ready to start her family.
To determine if you or someone you know is a good candidate for egg freezing, schedule a consultation with an RSC fertility expert by calling 800-858-4832 or visiting http://www.rscnewengland.com/eggfreezing.
Since 1988, Reproductive Science Center of New England is one of the largest and most experienced fertility treatment centers in the United States, providing comprehensive infertility diagnosis, advanced infertility treatment options, fertility preservation, and exceptional patient care. RSC New England has 11 locations in Massachusetts, New Hampshire and Rhode Island and is a partner member of IntegraMed Fertility, the most expansive network of infertility treatment centers and fertility specialist physicians in the nation.