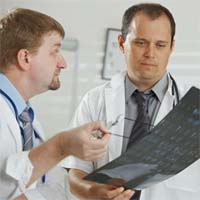 Our results have shown that EPP has a role in the management of malignant mesothelioma…
Raleigh, NC (PRWEB) March 06, 2014
A team of researchers from the UK address the controversial topic of mesothelioma surgery in an article published in the Journal of Thoracic and Cardiovascular Surgery and detailed by Surviving Mesothelioma.
Mesothelioma experts around the world are divided over the risks and benefits of the different types of mesothelioma surgery. Pleurectomy, the less radical surgical approach to mesothelioma, involves removing the diseased pleura, where mesothelioma starts, as well as all or part of the diaphragm, the lining around the heart, and other tissues that might be susceptible to mesothelioma metastasis.
Extrapleural Pneumonectomy goes a step further and removes the lung closest to the mesothelioma tumor. Although a number of studies have shown no survival benefit and a considerable risk of complications and death from EPP, researchers with the Department of Cardiothoracic Surgery at Castle Hill Hospital in Hill, UK say their data suggests the procedure should still be considered within strict guidelines.
The team analyzed data from 30 patients who underwent EPP for malignant pleural mesothelioma from March 1999 to April 2011. Their survival was tracked until February 2013 and their risk of complications or death was calculated using the Thoracic Surgery Scoring System. None of the 30 mesothelioma patients died within 30 days of surgery. Overall median survival was just under 2 years but median survival more than doubled for surgery patients who also had chemotherapy and radiation (trimodality treatment).
In contrast to the Mesothelioma and Radical Surgery (MARS) trial released in 2011 which showed little survival benefit with EPP, the British doctors report that 65% of their mesothelioma patients survived for at least a year and 55% were still alive at 18 months. The MARS trial produced an 18-month survival rate of just 34%. To achieve the best possible survival outcomes with EPP, the authors say the procedure should only be used on select mesothelioma patients who meet certain criteria and that it should only be performed by experienced surgeons.
"Epithelioid mesothelioma, right pneumonectomy, negative extrapleural lymph nodes, and age < 65 years were associated with prolonged survival," the authors report. "Our results have shown that EPP has a role in the management of malignant mesothelioma…"
Mesothelioma is caused by asbestos exposure and is one of the rarest and most deadly cancers. Although it can take decades to develop, most patients who contract mesothelioma do not survive more than a year after diagnosis.
The original article was published in the Journal of Thoracic and Cardiovascular Surgery. (Qadri, SS, et al, "Is there life after the Mesothelioma and Radical Surgery trial? Does extrapleural pneumonectomy still have a role in the management of pleural mesothelioma? A 13-year, single center experience", January 15, 2014, Journal of Thoracic and Cardiovascular Surgery, Epub ahead of print. http://www.ncbi.nlm.nih.gov/pubmed/24569057) The MARS study referenced was originally published in The Lancet Oncology, "Treasure, T, et al, "Extrapleural pneumonectomy versus no extrapleural pneumonectomy for patients with malignant pleural mesothelioma: clinical outcomes of the Mesothelioma and Radical Surgery (MARS) randomized feasibility study", August 2011, The Lancet Oncology, pp. 763-772. http://www.ncbi.nlm.nih.gov/pubmed/21723781)
For nearly ten years, Surviving Mesothelioma has brought readers the most important and ground-breaking news on the causes, diagnosis and treatment of mesothelioma. All Surviving Mesothelioma news is gathered and reported directly from the peer-reviewed medical literature. Written for patients and their loved ones, Surviving Mesothelioma news helps families make more informed decisions.