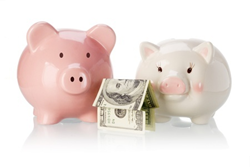 Long Beach, California (PRWEB) March 09, 2014
Broadview Mortgage Long Beach explains opportunities for homeowners to take advantage of to save money.
"We all want to save money, especially in today's economy. As a homeowner, there's a good chance that they did anything necessary to get into the home purchased, including putting down as much of a down payment as possible, but not quite enough to avoid mortgage insurance," says Scott Schang, Branch Manager of Broadview Mortgage Long Beach.
Or maybe the homeowner bought an older home in a nice, quiet neighborhood. The home is perfect, until it's age begins to show, and the cost of maintenance and emergency repairs slowly add up.
Amongst these issues there are three quick ways to look into to save money as a homeowner including investing, reviewing, and removing what you may or may not currently have, according to Schang.