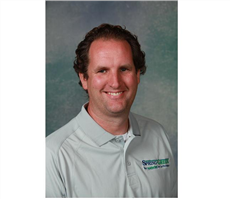 Plainfield, IL (PRWEB) February 28, 2014
Spring-Green Lawn Care is pleased to announce Alan Bilbrey of Noblesville, Ind. has expanded his territory. Bilbrey has been serving Noblesville, Indianapolis, Carmel and Fishers since 2005, and has now expanded his Spring-Green territory north and east to include Anderson, Middletown, Fortville and Pendleton, Ind., and surrounding areas.
Bilbrey was the first franchisee for Spring-Green Lawn Care in Central Indiana, which has proven to be a good decision for both Bilbrey and Spring-Green. "Spring-Green has been an excellent partner to me in the last nine years," said Bilbrey. "I'm excited to expand my territory and to be able to offer our high quality lawn care services to a whole new set of customers. Next to my wife and kids, purchasing a Spring-Green franchise is the best decision I've ever made."
Spring-Green delivers traditional and organic lawn and tree care services to residential and commercial clients nationwide. A recognized leader in the professional lawn and tree care industry, Spring-Green has been beautifying neighborhoods and communities for more than 37 years.
"Spring-Green has always been committed to helping our franchisees grow," said James Young, president of the company. "We are glad that they are eager and able to grow their territories so more customers can take advantage of Spring-Green Lawn Care's services."
Bilbrey has already started to serve customers in his new expanded territory. "One of the best things about owning a Spring-Green is seeing the results of the hard work we put into each and every lawn," said Bilbrey. "I recognize all our current customers by their lawns, and as my business continues to grow, I want to make sure we're able to maintain our superior quality and customer service. I'm looking forward to learning a whole new group of lawns."
###
About Spring-Green Lawn Care
Founded in 1977, Plainfield, Illinois-based Spring-Green Lawn Care has been delivering lawn and tree care services nationwide for over 37 years. Its service is centered on the beautification of residential and commercial customers in middle-class and affluent neighborhoods and communities. Spring-Green is an attractive opportunity for entrepreneurs and existing green industry business owners who want to align themselves with a franchise opportunity that has proven economic resilience, healthy profit margins, industry leading business and marketing intelligence, recurring revenue and retirement & family planning through business ownership. Spring-Green currently has 127 franchises operating in 25 states. Spring-Green Lawn Care franchise owners gave the franchise opportunity a 96 percent overall quality rating, according to the Franchise Research Institute September 2013 survey. For more information, visit http://www.springgreenfranchise.com or http://www.spring-greenfranchiseblog.com.