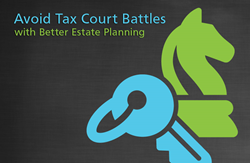 Based on this article, it is almost certain that there was little planning done or the administration of the planning was lacking or non-existent...
Oxford, MS (PRWEB) February 28, 2014
The tax dispute over the value of Michael Jackson's image and other estate assets/vehicles is a good example of why careful estate planning is critical for anyone – not just the "King of Pop".
Addicus, a multi-family office based in Mississippi, views this lapse in estate planning as a debacle that could have (and should have) been avoided. Estate planning is a complicated process that involves the types of valuations like the Jackson scenario as well as laying out attainable financial goals.
The Time Entertainment article details the discrepancy between the estate's $7 million valuation of assets and the Internal Revenue Service's $1.125 billion valuation. Avoiding this major difference in calculations was simply a matter of proper estate planning. (Read here: http://entertainment.time.com/2014/02/08/irs-wants-500-million-in-taxes-from-michael-jacksons-estate/)
"Based on this article, it is almost certain that there was little planning done or the administration of the planning was lacking or non-existent," said Drew Adams, Managing Partner at Addicus. "There is complexity and ambiguity here because there is intangible property involved."
While most of Addicus' clients do not have this exact set of issues, the assets that they own are complex and value is sometimes hard to determine. However, that is true for the IRS as well. To avoid fighting an expensive tax court battle over things done decades ago, full disclosure during the planning process is paramount.
"Most successful people don't realize they are doing anything wrong and their advisors often don't know what the client is or is not doing so they don't know to advise differently," said Adams. "This is the core problem with estate planning: a lack of knowledge, communication and information. It's why we begin with a personal meeting to discuss our clients' unique and specific goals and situations, following that up with constructing a thorough and full enterprise profile so we know everything and thus can properly advise and plan."
Addicus seeks to deliver a common playbook that contains the necessary information and the foresight to see and decipher the intertwined nature of its clients' planning. The MFO assists in ensuring that everything stays accurate, consistent, and coordinated.
For more information about estate planning and how Addicus can help, visit http://www.weareaddicus.com or call (662) 550-2051.
About Addicus
Addicus is a full service firm driven by economics, not finance. Our global perspective and approach often challenges conventional wisdom with amazing results. We specialize in providing services usually reserved for family offices of the world's top earners providing our clients a boutique style approach with a personal touch. Addicus' Private Wealth Development services start with a discovery phase by piecing together a full and thorough profile of one's personal and business finances. Leading with your mission statement, Addicus designs and uniquely crafts a playbook to accomplish your goals and initiatives. Contact Addicus today and get started with a playbook of your own. Please visit http://www.weareaddicus.com.