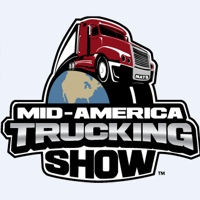 Burton, Ohio (PRWEB) March 03, 2014
Troy Chemical Industries, a Geauga County business that has focused on chemicals for the metal pretreatment, food processing and industrial markets for the last 40 years, has announced that they will be participating in the Mid-America Trucking Show this March.
The Mid-America Trucking Show, held in Louisville, Kentucky, from March 27-29, 2014, is the largest trade show of its kind, attracting over 70,000 attendees from all 50 states and over 70 foreign countries. The show will feature networking opportunities for the heavy-duty trucking industry, where the best products and services are showcased to attendees. "We are excited to visit this show," said Lee Imhof, President of Troy Chemical. "Our truck and trailer product line is well-suited to the needs of the trucking industry. We are committed to not only continuing to develop the best products for the industry, but are looking forward to establishing contacts with other businesses at the MATS show."
The MATS show will feature a variety of different opportunities for businesses from around the country. During the two-day event, executives from the fleet industry and heavy duty/commercial vehicle industry will have the opportunity to attend the Fleet Forum to discuss the newest trends in equipment and trucking. Seminars will also be offered on DMV inspections, using natural gas for freight haulers, and FMCSA hot topics. The show will even provide concerts and other entertainment events for attendees.
Recently, Troy Chemical has rolled out a new line of truck and trailer wash chemicals that can be used for fleets of vehicles or for companies that specialize in truck and trailer restoration. The line includes salt eliminators, truck and trailer wash formulations, aluminum brighteners, and degreasers. Visiting the show will provide the company with the ability to present their newest formulations to the trucking industry at its largest venue.
"We are really excited about the opportunity to participate in the MATS show and share our product and fleet management knowledge," said Imhof. "We hope to build new industry connections, allowing us to better serve the trucking industry over the long term by providing value-added products that will save time and increase efficiency."
For more information on Troy Chemical or to schedule an interview with Lee Imhof, call 440.332.0576 or email info(at)troychemical(dot)com. Information on the MATS show can be found at http://www.truckingshow.com.