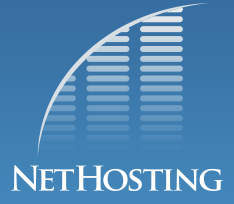 We're very excited to now have an official response to the question: 'Can you help me make changes to my site?'
Orem, UT (PRWEB) February 28, 2014
NetHosting, a leading provider of cloud, dedicated server, and virtual hosting services since 1994, introduces a totally new service to the industry: Web Maintenance, which is fulfilled by a dedicated junior web developer team. NetHosting is the first hosting provider to offer this type of high-value, low-cost service to its customers.
Customers can expect the Web Maintenance team to be familiar with Zen Cart, WordPress, Joomla, Magento, Drupal, and more, and to fulfill text and image edits at an unprecedented low cost. The team can also enhance or replace images on the website, as well as create new webpages. Services the web maintainers cannot provide include writing new site content or working with Adobe Flash.
Customers work directly with a maintainer directly at the phenomenally low rate of $45 an hour. This service is available to both current NetHosting customers and non-customers.
"Website maintenance is the next step we're taking towards becoming a true one-stop provider for every one of our customers' Internet solutions needs," states Ashton Herrmann, NetHosting Account Management and Sales Manager. "We're very excited to now have an official response to the question: 'Can you help me make changes to my site?' By coupling this service with our existing design partnerships and our WordPress conversion service, we believe we can now construct the perfect solution for any customer."
For more information on this product, call NetHosting at 888-504-4678.
About NetHosting
NetHosting has delivered custom hosting solutions for nearly fifteen years. Serving enterprises of every size, its products include a broad range of cloud hosting and storage options as well as dedicated, managed, and virtual hosting services. Housed within a state-of-the-art PCI certified data center, each service is packaged with a 100% uptime guarantee and the personal support of a Dedicated Expert™.
Curious to know what sets NetHosting's Dedicated Experts apart from other support teams? Find out at http://www.nethosting.com or follow us @nethosting on Twitter.