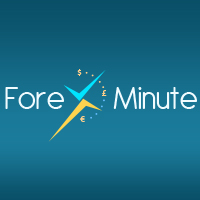 With this measure, the online portal aims to develop a channel of communication between a forex service provider and traders around the globe.
London, UK (PRWEB) February 28, 2014
ForexMinute has announced that it is now offering highly effective promotional services for brokers. With this measure, the online portal aims to develop a channel of communication between a forex service provider and traders around the globe. It is expected that with Forex brokers' promotion, a large number of brokers will profit.
Jonathan Millet, the founder and current head of ForexMinute admits that his organization wishes to promote brokers and the great quality Forex and financial products and services that they bring for their traders. The eternal effort to provide brokers a platform that they can use its 'Partner With ForexMinute' program.
Nonetheless, Jonathan Millet invites brokers and says that if some broker wants to promote its products or services, or are seeking to produce another type of special partnership, they can fill out the form at http://www.forexminute.com/partner-with-forexminute.
A Program That Takes Brokers to a New Level
Evidently, ForexMinute tends to assist its broker partners effectively, particularly, when it receives thousands of visitors daily promoting Forex brokers becomes highly profit generating.
Also, as ForexMinute brings Forex articles, auto trading products, forex eBook, educational products, auto trading providers, trading courses, auto trading systems, forex signals, trading tools and forum experts, etc. promoting a brokerage firm becomes even more effective than ever.
ForexMinute which believes in collaborating with brokerage firms and promote them so that they get business is putting all efforts by bringing enormous web traffic. Developing partnerships with other financial organizations not only fetches new customers but also brings higher cuts.
The most authentic and genuine updates from ForexMinute sincerely help traders and visitors who in turn provide business to brokerage firms; this is why 'Partner With ForexMinute' will definitely be the best thing for a broker.
About ForexMinute:
ForexMinute is the world's leading forex news website, providing investors all the required tools to become a top class forex trader. The ForexMinute.com team offers global investors an array of resources, including financial news by the minute, fundamental analysis, technical analysis, forex tools and much more. The aim of ForexMinute is to provide investors the leading forex education tools, so they can visit their leading forex portal whenever it suits them.
For more information, visit http://www.forexminute.com or call +1 800 758 5780.
You can have the ForexMinute newsletter delivered to you each trading day. Simply sign up today. You will be kept up to date on the latest market action. It's free and simple -http://www.forexminute.com/newsletter.