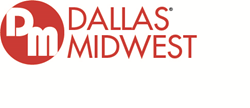 DALLAS, TEXAS (PRWEB) February 28, 2014
Dallas Midwest, a national furniture and equipment provider with products geared toward work, learning and worship, has recently expanded its furniture offerings to include a wide range of janitorial and sanitation product lines. These products will now be available on http://all-furniture.dallasmidwest.com/Janitorial-Supplies-Group.aspx.
The expansion has been made in part to better serve the needs of Dallas Midwest customers and harks back to the original roots of the company, which first began selling cleaning supplies. Gary Heller, Director of Marketing and Supply Chain at Dallas Midwest, explained, "Adding janitorial and sanitation supplies and equipment to our catalog of products was a natural fit. Many of our regular customers are responsible for the upkeep of their facilities as well as for furnishing them."
Heller also stated that offering quality selection continues to be a top priority for Dallas Midwest. "We are proud to offer some of the best brands in this category, such as Bissell Commercial, Rubbermaid Commercial, and deb Products," Heller said.
Dallas Midwest offers "Furniture for Work, Learning and Worship," providing competitive pricing and unsurpassed service for institutions, schools and churches across the USA. Established in 1950, Dallas Midwest has continued to build an impressive selection of products, including student desks and chairs, tables, church seating and audio/visual equipment.
Dallas Midwest has become a favorite supplier by offering same-day shipping on hundreds of items, providing a 25-year guarantee on all products and offering discounts for volume purchases and prepayments. Visit http://www.DallasMidwest.com to view the complete selection of products or to order a free catalog.