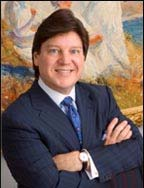 Houston, TX (PRWEB) February 28, 2014
Houston's Top Doctor, Dr. Paul Vitenas, Jr. has been voted The Best Cosmetic Surgeon of 2013 by the readers of the Houston Community Newspapers two years in a row.
The annual award is selected by the community to recognize cosmetic surgeons who they believe have achieved exceptional patient satisfaction and care.
Dr. Vitenas is honored and pleased to have been recognized for his dedication and personalized attention to his patients, which represents his standing as one of the most experienced and qualified cosmetic surgeons in Houston.
Dr. Paul Vitenas, Jr. is a Board Certified Plastic Surgeon with over 20 years of experience in cosmetic surgery. He is highly sought after for his extensive skill and his reputation. As the founder of Vitenas Cosmetic Surgery, he has dedicated his career as a physician to improving the faces and bodies of his patients and providing the upmost personal attention and care. Dr. Vitenas is a graduate of the New Orleans' Tulane University Medical School and completed a craniofacial and cosmetic surgery fellowship in Paris, France, at Necker Hospital.
Dr. Vitenas has been serving the Houston area since 1990. His specialties include facelift, breast augmentation, body lift, liposuction, and tummy tuck. He believes that building a relationship with his patients allows them to understand what realistic expectations they can achieve. Dr. Vitenas uses state-of-the-art technology and time-tested technique, science and art. Dr. Vitenas offers free consultations in his Houston office. Learn more about Dr. Vitenas and other awards he has received in recognition of his surgical abilities at http://www.drvitenas.com.