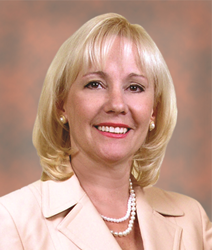 I am excited to be speaking about Sleep Medicine and Dentistry
Tequesta, FL (PRWEB) February 28, 2014
Nierman Practice Management's CEO, Rose Nierman, RDH, has been selected to speak at the upcoming American Academy of Craniofacial Pain (AACP) Sleep Medicine & Dentistry Mini Residency on July 11th -12th, 2014. Ms. Nierman will join a distinguished faculty of dental and medical professionals including Nosha R. Metha, DDS, David G. Dillard, MD, Jeffrey Durmer, MD, Terry Bennett, DMD, Gerald J. Murphy, DDS, Jamison Spencer, DMD, and Mayoor Patel, DDS. Additionally, Ghazala Quraishi, MD, will present material relating to pediatric sleep breathing disorders.
The AACP mini residency is a three part, 2-day series limited to 30 participants designed as a comprehensive learning experience in sleep disordered breathing from a medical and dental perspective.
"I am excited to be speaking about Sleep Medicine and Dentistry", says Nierman. "Because of our varying roles, including management experts, medical doctors and dentists, we will each provide unique insight into incorporating sleep apnea treatments in a multidisciplinary healthcare environment."
Offering 48 CE credits for attendees, the first session of the three-part mini-residency begins on April 11-12th, 2014. Sessions 2 & 3 dates are May 16-17th, and July 11-12th respectably.
Nierman Practice Management recommends practices interested in an in-depth Dental Sleep Medicine education consider the AACP residency as part of their curriculum. This program is a great intermediary step between Nierman Practice Management's introductory and advanced sleep course curriculum, in which the latter allows participants to present their own individual challenges and cases to the group for discussion and solutions. For more information on Nierman's advanced sleep courses, click here.
About Nierman Practice Management
Providers of the DentalWriter™ & CrossCode™ software, over 24 annual seminars, and the marketing resource Snoring Isn't Sexy®, Nierman Practice Management is the leader in cross-coding software and education in the dental industry.
Phone: 1-800-879-6468
Website: http://www.dentalwriter.com
Email: Contactus(at)dentalwriter(dot)com