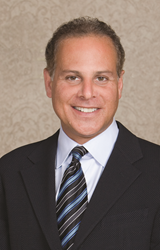 (PRWEB) February 28, 2014
Stephen T. Greenberg, M.D., with offices in Woodbury, Southampton and Manhattan, is holding a Cosmetic Surgery Symposium on Thursday March 13 (6 pm), at Danford's Inn in Port Jefferson, NY. This evening event will include an interesting informational session as well as a meet and greet with Dr. Greenberg. Vendors will also showcase their products and services.
Dr. Greenberg will speak about the latest cutting edge technology in the cosmetic plastic surgery field. Attendees will be invited to partake and ask questions directly to Dr. Greenberg to gain insight into how cosmetic surgery can assist them in meeting their cosmetic goals. Guests will also be able to speak to representatives from many different skin care, non-invasive and surgical companies including Sientra (gummy bear implants), MiraDry (permanent sweat reduction) and Obagi (skin care products). Also on hand will be representatives from Mentor (breast implants), as well as Medicis to discuss Botox and Injectible fillers (i.e. Juvederm, Restylane, Voluma) and more.
Guests will also have a chance to win many different valuable raffle prizes including a Grand Prize. Many of the vendors will also raffle product prizes as well.
Space is limited so guests are encouraged to RSVP in advance. There is no charge for the event which will include food and cocktails.
Stephen T. Greenberg, MD is a nationally renowned Cosmetic Plastic Surgeon based in Manhattan, Woodbury and Southampton, New York. Dr. Greenberg is well-known for his expertise in the field of cosmetic plastic surgery and is frequently interviewed for his knowledge on the latest cosmetic surgery techniques. He has appeared on CBS, Fox News, NBC and News12 Long Island. He has also appeared in national magazines such as Harper's Bazaar, Cosmopolitan, More, and Elle, as well as in The New York Times and Newsday. Dr. Greenberg hosts Cosmetic Surgery Radio Shows on Saturdays on KJOY 98.3 FM and Party 105.3 FM. He is often a featured speaker for women's groups, spas, and health and skin care institutes.
Dr. Greenberg won the prestigious award of Best Cosmetic Surgeon on Long Island for 2014*. Dr. Greenberg was also voted best provider for Botox injections.* Glisten, his Skin & Injection Spa was also voted number one Day Spa and Laser Treatment center on Long Island.* Dr. Greenberg's Southampton office was also awarded first place in the Dan's Papers Best of the Best contest for best Cosmetic & Laser Treatment Center in 2013.
Dr Greenberg performs many cosmetic procedures every week, with the majority of the procedures being done in his fully accredited ambulatory center. Dr Greenberg also wrote the book, "A LITTLE NIP, A LITTLE TUCK"; the insiders guide for anyone interested in cosmetic enhancement. With a finger on the pulse of the hottest technologies and procedures, it will empower patients with the knowledge they need to make the most informed decision about the procedure in which they are interested.
In addition, Dr. Greenberg has his own product lines, Cosmetic Surgeon in a Jar and Saige, which were developed after years of intensive research to provide the ultimate anti-aging facial remedy. http://www.CosmeticSurgeoninaJar.com.
*LI Press