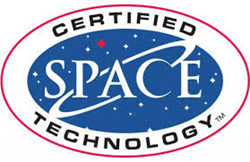 witnessed the tremendous improvement in the air quality in the offices
Dallas, TX (PRWEB) February 28, 2014
The CoCo Key Hotel and Water Resort located in Orlando, Florida is the latest in a line of hotels to convert 10 rooms into allergy-friendly Beyond by Aerus rooms. The CoCo Key, which is already a smoke-free facility, took their healthy air commitment to a new level when it introduced guests to the option of booking an allergy-friendly room.
Beyond by Aerus allergy-friendly rooms are installed using a multi-step, patent-pending process to provide an active, around-the-clock treatment of air and surfaces, thus ensuring the freshest air and a healthy hotel room environment. Each room features ActivePure technology as a key step in creating a clean, fresh indoor environment. This air purification technology, which is offered in the Beyond by Aerus Guardian Air in-room filtration units, proactively targets contaminants, allergens, and irritants in the air that may aggravate breathing. ActivePure technology has been university tested against mold, fungi, and other problematic contaminants on surfaces. ActivePure is an advanced variation of technology originally developed for use on the International Space Station and is recognized as a category-exclusive Certified Space Technology by the Space Foundation. In recognition of the effectiveness of this technology, two Department of the Army DSS-W coins were presented in appreciation for the donation of ActivePure air purification equipment following the attack on the Pentagon on September 11, 2001. A letter of appreciation was also received from an Army colonel, who stated he had "witnessed the tremendous improvement in the air quality in the offices."
The CoCo Key Hotel and Water Resort is located near Universal Orlando® Resort and Walt Disney World in Orlando, Florida. The resort has a 54,000 square feet of outdoor/canopy-covered water park, making it the perfect family getaway destination. The CoCo Key recently completed a $19 million renovation, which included adding individual operating air conditioning units for each guest room, 37" flat screen televisions, upgrading to granite tile bathrooms and new Serta pillow-top mattresses. Offering their guests the option of an allergy-friendly room was a natural addition to establishing their overall guest satisfaction.
About Beyond by Aerus
Since beginning as Electrolux in the USA in 1924, and now as Aerus, this industry leader is focused on creating healthy living environments and providing unparalleled lifetime service. Their legacy is renowned for innovative, life-changing products, friendly, unparalleled customer service and products that customers can trust and depend on.
Aerus has an unmatched history of excellence over the last 90 years and their products are recognized by the Smithsonian. They have served over 50 million satisfied customers and most importantly, over 99.8% of customers that say they would recommend them to family and friends. Aerus is committed to exemplary service and remarkable technological advancement.
Aerus and its Beyond Technologies endeavor to promise customers natural healthy environmental solutions that exceed their imagination.
Franchise opportunities are available. To learn more about Beyond by Aerus allergy-friendly rooms and technologies, visit http://www.beyondbyaerus.com.