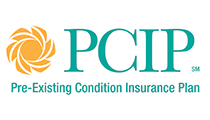 India Network Travel Grants provide an opportunity to India scholars participate in conferences held in the United States.
Orlando, FL (PRWEB) February 28, 2014
India Network Foundation, a non-profit community organization in the United States, supports various activities of the Asian Indian population in the United States and academics in India through its prestigious travel grant program. Travel grants are awarded strictly on the basis of merit. The grants are made possible by contributions from India Network Health Insurance Program helping parents of all ages (0-99) with their health and sickness insurance while visiting the United States. Details of the travel grant program and application process can be found on the India Network Foundation Web Site.
India Network Foundation is pleased to announce travel grant Award to Ms. Riya Raghupathy, a doctoral student at the National Center for Biological Sciences, Tata Institute of Fundamental Research, Bangalore, India. Ms Raghupathy will be presenting a paper at the Gordon Research Conference, a special topical conference to discuss ground breaking research on treatment of bacterial infections. The research aims to find new therapeutic approaches to treat bacteria. Several bacterial toxins like aerolysin and cholera toxin make use of proteins at the site of these compartments to invade the host system. The research reported in the paper provides mechanistic insights in to the formation of these compartments at the cell membrane.
Travel grants is one of several programs sponsored by India Network Foundation. Every year hundreds of thousands of elderly parents visiting their children and grand children rely on the India Network Health Insurance Program for their health insurance coverage. The Visitors Health Insurance Program is unique in the United States offering unprecedented coverage to ages 0-99 year olds providing coverage for pre-existing conditions, medical evacuation, repatriation, and accidental death benefits.
About India Network Foundation
India Network Foundation, established as a US non-profit organization, has been helping the Asian Indian community in North America with programs and grants to academics from India for more than two decades. India Network Foundation sponsors health insurance programs to Green Card holders, visitors, religious priests, tourists, students, temporary workers (H1 visa holders) and their families. All insurance programs are underwritten by ACE American Insurance Company and all claims are adjudicated in the United States.
For more information visit http://www.indianetwork.org.
About India Network Visitors Health Insurance
India Network Services administers health insurance programs to all non-US citizens, Green card holders, transition immigrants, visiting parents, tourists, students, temporary workers and their families. The Visitor health insurance plans offer comprehensive coverage and with pre-existing conditions coverage along with fixed benefit plans.
For more information visit http://www.kvrao.org.