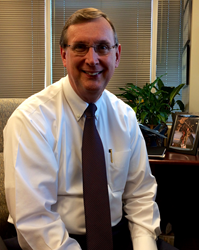 (PRWEB) March 01, 2014
Golden Empire Mortgage, a residential mortgage banker based in California, is pleased to announce that Rick Roper, President, and Joe Ewens, EVP have been recognized in Mortgage Executive Magazine's "Top 100 Most Influential Mortgage Executives in America" for 2013.
"I am honored to have two executives recognized by Mortgage Executive Magazine as America's most influential Executives. I have had the great opportunity over the last 15 years to see Rick and Joe shape and grow Golden Empire Mortgage," said Howard Kootstra, CEO.
"Golden Empire Mortgage will continue to provide a clear vision for our employees, partners, and borrowers as we reshape the mortgage industry. Our new and innovative technology enhancements will allow borrowers to complete the loan process in a shorter period of time with greater insight to their loan program," said Roper. The company continues to utilize MortgageCoach software to provide borrowers with a better understanding of the long-term implications of a loan, coupled with their new, state of the art Loan Origination and Customer Relationship Management Systems.
"We embrace the regulatory changes before us and look to continue to grow with our mortgage partners by providing a world class mortgage experience for our borrowers," said Ewens. With a seasoned executive management team, Golden Empire managed to continue to add branches and grow loan volume in the second half of 2013.
Mortgage Executive Magazine presents their choices, by invitation only, of the top executives in America. Their selections are based on those executives who exude service, dedication, and hard work within their company and the mortgage industry.
Golden Empire Mortgage is mortgage banking firm with 65 branches serving 6 western states, is committed to helping borrowers make sound financial choices that support their life goals. As a leading, full-service mortgage banker, we offer a wide range of competitively-priced mortgage programs designed to meet the diverse needs of today's home buyers and real estate investors. Learn more at http://www.gemcorp.com.