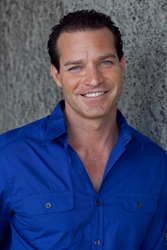 It is amazing there's a medical professional so visible like Dr. Oz trying to free smokers from nicotine addiction.
Los Angeles, CA (PRWEB) February 28, 2014
Mehmet Oz, MD is a globally respected heart surgeon. This beloved Doctor is an author, radio and Emmy award winning television host, who performs over 100 operations per year. Dr. Oz holds a series of degrees and accolades both medical and journalistic to his credit- Esquire magazine placed him on its list of the 75 Most Influential People of the 21st Century and Time Magazine to its 100 Most Influential People. Dr. Oz has become one of the preeminent authorities on medical facts, practices, and is certainly considered to be one of the most respected and influential public figures for dispensing medical and health information internationally.
He continually educates the public about the many harmful effects of smoking and ingredients in tobacco products, which now include E-Cigarettes, a new alternative method of smoking. According to Dr. Oz's December 11th, 2013 blog, it states, "That electronic cigarettes can cause or continue nicotine addiction." The Dr. Oz's blog post suggests, "Even though our bodies are avoiding the many toxic elements found in regular cigarettes, no amount of nicotine is good for you."
As to the effects of smoking on sexual performance, Dr. Oz puts forth- "Smoking can have the same effect on your sexual performance as having your mom walk in on you." Smoking in men has been linked to erectile dysfunction and lower-than-normal levels of the male sex hormone testosterone. If you are a woman, you aren't off the hook. Smoking can change the hormone levels in your body, leading to problems with your menstrual cycle, difficulty getting pregnant and an increased risk of miscarriage. To which he adds- "your best bet for a better, healthier sex life: Stop smoking".
In his heart felt effort and public encouragement of celebrity chef Paula Dean to quit smoking, Dr. Oz shared that he has never operated on someone who smoked. Oz stated that if he were to agree to do so, he would be "giving up my one chance to get them to stop".
Dr. Oz has also put out a guide to encourage smokers to quit and offers them hope as well as a "plan" on how to do so. His plan starts with making a pledge to yourself to stop. He encourages smokers to discuss any [stop smoking aids, which can improve the likelihood of success, and includes turning to smoking cessation methods, which can help suppress cravings. The Doctor continues to break down hurdles and offers easy to follow suggestions to be successful in your efforts to quit.
Dr. Oz has also been most instrumental in reaffirming the regenerative abilities of the human body, disseminating the milestones (as listed by the American Lung Association) and offering hope available to all who choose to stop.
Dr. Oz simply states- "As hard as it is to kick the habit, try and try again. As you can see, it won't take long for your body to thank you."
As such, Freedom Laser Therapy stands in awe of a man with phenomenal personal accomplishments. One man who has not only selflessly shared so much of himself with others, but someone who continues to encourage and inspire millions by giving hope and direction to make their lives healthier and more fulfilling. Freedom Laser Therapy says, "Dr. Oz, thank you."
---------------
Corporate Information:
Freedom Laser Therapy established in April 2003 has treated 10,000+ smokers for nicotine addiction. After a decade of research and clinical experience of helping smokers quit, Founder Craig Nabat invented the new Freedom Quit Smoking System, a 10-day nicotine free and all natural at home program developed to free smokers from the addictive grip of nicotine.
Freedom Laser Therapy is presently testing a nationwide direct response television commercial to place their "As Seen on TV" product, the new Freedom Quit Smoking System in 30,000 retail outlets such as CVS, Rite Aid, Walgreens, Target, GNC, Vitamin Shoppe, Kmart, Walmart, and specific Bed Bath Beyond Stores. The short form infomercial DRTV campaign and retail rollout will be conducted over a six to nine month time period. A nationwide leading rep firm has been secured to assist with domestic retail placement for the Freedom Quit Smoking System.