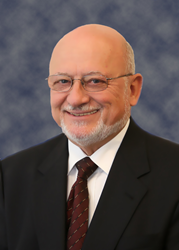 Bakersfield, CA (PRWEB) March 01, 2014
Award winners represent fewer that 2 percent of the mortgage professionals in the Los Angeles Area. They have proven to be outstanding in their field by receiving high client satisfaction ratings and exceeding objective criteria involving experience, production levels and disciplinary history.
"As an overnight success, with over 30 years in the business, Ken has been a model originator to both his customers and industry peers. There is no one with more integrity, knowledge, and motivation when it comes to the customer's best interest," said Joe Ewens, EVP of Golden Empire Mortgage.
"After funding over 2500 loans in the last 15 years, I have realized that the more things change, the more they stay the same. Recent regulatory changes have added a few more pieces of paper to the mix, but the underlying principal of taking care of the customer by ensuring they have the best rates and programs, along with a complete understanding of the loan, has not. Our new and innovative technology enhancements allow borrowers to complete the loan process in a shorter time with greater understanding," said Lawrence. He uses Mortgage Coach software to provide borrowers with a better understanding of the long-term implications of a loan, coupled with the company's new, state of the art Loan Origination and CRM Systems.
Golden Empire Mortgage is mortgage banking firm with 65 branches serving 6 western states, is committed to helping borrowers make sound financial choices that support their life goals. As a leading, full-service mortgage banker, we offer a wide range of competitively-priced mortgage programs designed to meet the diverse needs of today's home buyers and real estate investors. Learn more at http://www.gemcorp.com.
Los Angeles magazine is a regional magazine of national stature. Produced monthly since the spring of 1961, with a combination of award-winning feature writing, investigative reporting, service journalism, and design, Los Angeles is the definitive resource and indispensable guide for Angelinos. We cover the people, lifestyle, culture, entertainment, fashion, art and architecture, and news that define Southern California. http://www.lamag.com
The Five Star award program is now entering its eleventh year. Five Star Professional conducts market-specific research throughout the U.S. and Canada to identify reputable and trustworthy service professionals. Research results undergo a thorough regulatory review, and qualifying individuals receive the Five Star award. Five Star Professional joins forces with city and regional magazines to make the research results available to consumers in more than 45 markets across the United States and Canada. Five Star Professional was founded in 2003 and is based in Minneapolis, MN. http://www.fivestarprofessional.com