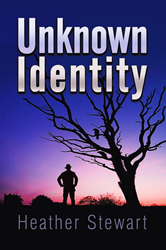 What happens when you find out everything you believed about yourself is a lie?
(PRWEB) February 27, 2014
Emma has lived in Sun Valley, Arizona with her mother for the past four years. Then she hears from the father she hasn't seen in four years, and her life is turned upside down. Emma's life is not what it seems, and she finds herself trapped and in danger when strange things start to happen in the suspense novel Unknown Identity.
With lies, deceit, and life-threatening situations facing her, Emma doesn't know if she is strong enough to survive. This thriller will keep you guessing.
UNKNOWN IDENTITY (ISBN: 978-1-62857-246-9) is now available for $12.50 and can be ordered through the publisher's website:
http://sbprabooks.com/HeatherStewart or at www(dot)amazon(dot)com or www(dot)barnesandnoble(dot)com.
WHOLESALERS: This book is distributed by Ingram Books and other wholesale distributors. Contact your representative with the ISBN for purchase. Wholesale purchase for retailers, universities, libraries, and other organizations is also available through the publisher; please email bookorder(at)aeg-online-store(dot)com
About the Author: Born in New Zealand, Heather Stewart is now a field service administrator in Queensland, Australia.
Strategic Book Publishing and Rights Co, LLC