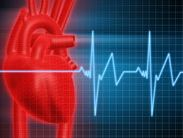 Heart rate variability is a prevalent feature in biofeedback therapy for health, relaxation and optimal performance.
Montreal, Canada (PRWEB) February 28, 2014
On May 30, 2014, internationally renowned expert, Dr. Richard Gevirtz, will provide an in-depth look at his training methodology at Thought Technology's corporate headquarters in Montreal, Canada. In the workshop, Dr. Gevirtz will explore the fundamentals of HRV biofeedback including issues of HRV recording, measurement, analyses and general protocols. There will also be time devoted to discussing physiological and clinical interpretation of the various HRV related metrics.
Heart rate variability (HRV) refers to the changes in timing between consecutive heart beats. Changes in HRV can be examined under various conditions (when asleep, awake, during physical exertion, relaxed, or under pathological condition) as indication of overall autonomic nervous system efficiency, and therefore an indicator of general health. Higher HRV levels are correlated to adaptability and positive indications of health, whereas lower HRV suggests insufficient adaptation and negative indications of health. Heart rate variability is a prevalent feature in biofeedback therapy for health, relaxation and optimal performance.
In describing the technique, Dr. Gevirtz once jokingly referred to it as "a brand new technique that's about 2,500 years old." He continued, "Yogis and swamis used these same methods when they wanted to be calm and stress-free. We started using biofeedback techniques about 20 years ago with clinical equipment that measures heart rate and respiration as a feedback modality. We had patients try to maximize the valleys and peaks of their heart rate using a slow breathing technique. We used biofeedback clinically with disorders that we thought were stress-related — like headaches, irritable bowel syndrome, insomnia and pain — and we have had some remarkable successes."
The Science of Heart Rate Variability Biofeedback (HRVB)
Date: Friday, May 30, 2014
Presenter: Dr. Richard Gevirtz
Location: Thought Technology, Ltd.
8205 Montreal/Toronto Blvd
Montreal West, QC H4X 1N1
Limited space! Register prior to April 30, 2014 and take advantage of the early registration fee.
About Dr. Richard Gevirtz
Dr. Gevirtz is a Distinguished Professor of Psychology at the California School of Professional Psychology at Alliant International University in San Diego. He has been involved in research and clinical work in applied psychophysiology and biofeedback for the last 30 years and was the president of the Association for Applied Psychophysiology and Biofeedback, 2006-2007. His primary research interests are in understanding the physiological and psychological mediators involved in disorders such as chronic muscle pain, fibromyalgia, and gastrointestinal pain. In this vein, he has studied applications of heart rate variability biofeedback for anxiety, pain, gastrointestinal, cardiac rehabilitation and other disorders. He is the author of many journal articles and chapters on these topics. He also maintains a part time clinical practice treating patients with anxiety and stress related disorders.
About Thought Technology Ltd.
Founded in 1975, Thought Technology is the world's leading biofeedback and physiological instrument manufacturer. Its products are used as an essential part of many therapeutic treatments and clinical assessment protocols in over 85 countries and are used by tens of thousands of clinicians in thousands of medical institutions. Each year, it puts together a number of workshops, taught by world authorities in their fields. Always supportive of new research and development ideas, Thought Technology Ltd. continues to encourage special interest groups and clinicians to create cutting edge applications for its instrumentation.
Contact:
Helen Mavros (Inside Sales and Marketing Manager - Overseas Sales)
Helen(at)thoughttechnology(dot)com
Thought Technology Ltd.
1-514-489-8251
MAR1040-00