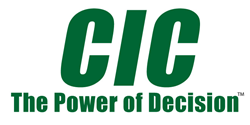 CIC will offer Co-Signer.com's Residential Rent Guarantee Program
Lancaster, Calif. (PRWEB) February 28, 2014
CIC, the nation's fastest growing tenant screening company, is pleased to announce today, that the firm has entered into a mutual marketing partnership with Co-Signer.com, the premier provider of residential rent assurance and subsidiary of Co-Signer, Inc.
With over 28 years of experience in the multifamily housing industry and an extensive national client base, CIC will offer Co-Signer.com's Residential Rent Guarantee Program nationwide to existing clients, on its website and throughout the industry. Co-Signer's program will help property managers fill vacancies with potential tenants that may have been previously underqualified.
"After meeting with the team at Co-Signer.com and seeing their passion for helping renters find a home, I knew this was a company CIC would be excited to partner with. CIC's partnership with Co-Signer to provide tenant screening that will help property managers approve applicants with less than desirable credit is a step towards to the future of the rental housing market," said Dan Firestone, Vice President of CIC.
Co-Signer.com will market CIC's extensive list of solutions including tenant screening services, uniquely tailored for property managers, real estate agents, and independent rental owners; as well as wholesale data, and pre-employment screening by engaging their client base through its new media and telemarketing channels.
"We look forward to working with CIC's management team offering their complete suite of tenant and employment screening services while expanding our brand, Co-Signer.com, nationally. Our staff has had first hand experience utilizing CIC's renowned information products and working with their world-class customer service. We are proud to now be able to offer these services to our clients and others," said Kurt Kamarenko, CEO of Co-Signer, Inc.
For more information about CIC data and information solutions for the multifamily housing industry, please visit http://www.cicreports.com.
About CIC
Founded in 1986, CIC is a leading nationwide provider of data solutions for Real Estate Investment Trusts (REITs), property managers, housing authorities, apartment associations, real estate agents and independent rental owners throughout the U.S. For nearly three decades, CIC has leveraged the use of technology to deliver the most reliable and comprehensive information to clients, and continues to do so, today. By delivering quality affordable data solutions to the multifamily housing industry, CIC is proud to provide clients with applicant information they can trust giving them The Power of Decision. For more information about CIC's solutions including tenant screening, employment screening, wholesale data, screening platforms and property management tools & software, please visit http://www.CICReports.com or call 888-316-4242.