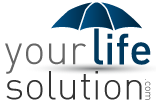 Chicago, IL (PRWEB) February 28, 2014
YourLifeSolution.com, an online life insurance quote provider, has begun searching for an ideal billboard for sale to market their services. The founder of YourLifeSolution.com, Eric Smith, believes that while renting a billboard may not be entirely advantageous, owning one and perpetually advertising the same service and website domain would be. "If it only costs $1000 a year to lease the space from the state and the loan payment to purchase a $100,000 billboard is far less than the rental cost, I can't really see a way that it isn't far more cost-effective to simply own a billboard", said Eric Smith. Eric Smith has just started searching for space and is open to purchasing a billboard outside of his domicile state of Illinois.
YourLifeSolution.com is encouraging owners of billboards who would be interested in selling them on a lease-to-own or financed basis to contact Eric Smith via the contact form on YourLifeSolution.com. "I'm definitely looking for motivated sellers. Overall I assume the acquisition of a billboard will be a significant loss in the short run, but will pay dividends in the long term", said Eric Smith. The service believes that advertising for instant life insurance quote services on outdoor billboards is a largely untapped market and therefore contains tremendous opportunity.
Customers interested in learning more about their life insurance options are encouraged to visit YourLifeSolution.com, or call Eric Smith at 888.374.2764.