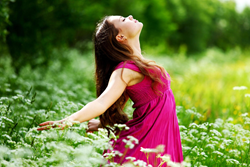 This product is a definite MUST if you are looking to come off invasive / hormone-altering methods of contraception and try something more natural - the Lady-Comp is accurate and easy to use without having to worry about nasty hormonal side effects.
London, UK (PRWEB UK) 28 February 2014
Denmark study draws attention to a risk associated with hormonal contraceptives
In May 2012, a study published in the British Medical Journal highlighted upon one of the health risks associated with hormonal contraceptive usage. The study built on top of prior literature that showed a connection between oral contraceptive use and the birth control users being at increased risk for serious blood-clotting.
In the study, a team of researchers analysed data on the non-oral contraception practices of non-pregnant, Danish women aged 15 to 49 years. The data was taken over a period of 10 years, from 2000 to 2010. All women who participated in the study had no record of either blood clots or cancer before the study's commencement.
The study's results were drawn from 9,429,128 observation years, in which over 3,400 episodes of life-threatening blood-clotting were noted. Notably, women who took a combined oral contraceptive containing the hormone levonorgestrel were at three times greater risk for blood-clotting than women who did not use any contraceptives. Additionally, the women who used a non-oral contraceptive such as a vaginal ring were found to be at 6.5 times greater risk for serious blood-clotting than non-users of the same age.
For the study's integrity, multiple factors such as age and education level were accounted for.
Traffic lights and fertility status
Lady-Comp uses a simple, three-color system (red, yellow, and green) to indicate pregnancy status instantly after a temperature has been taken. Green notes when one is infertile, red when one is fertile, and yellow when the machine is in the stage of learning its user's unique fertility patterns.
Lady-Comp does not feature any recurring costs and features up to a 10-year life expectancy. The fertility monitor also comes with customer support as well as an optional extended 5-year warranty. Payment plans are available for greater payment flexibility.
More information about Lady-Comp and its efficacy can be found at: https://www.lady-comp.co.uk
More information about the study can be found at: http://www.sciencedaily.com/releases/2012/05/120510224819.htm
About Lady-Comp UK
Lady-Comp UK is the only authorised distributor of Lady-Comp® for the UK and Ireland – the most effective fertility & natural birth control & family planning computer available on the market.