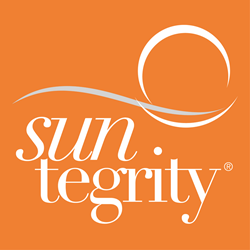 Suntegrity Skincare's partnership with MedEdge is very synergistic as both companies have products that target dermatologists and plastic surgeons.
Marina del Rey, CA (PRWEB) February 28, 2014
Suntegrity Skincare (http://www.SuntegritySkincare.com), a leading provider of natural sun care products, announced today that the Company has signed an agreement with MedEdge for the sales and distribution of their natural sunscreens and natural self tanners.
"Suntegrity's partnership with MedEdge is very synergistic as both companies have products that target the dermatology and plastic surgeon markets," said Tricia Trimble, President of Suntegrity Skincare. "MedEdge already has the relationships with key dermatologists and plastic surgeons that are important for Suntegrity to be successful in the medical environment. We expect MedEdge will make a strong contribution toward expanding our user base in Southern California thus increasing domestic brand awareness."
MedEdge has an extensive history of distributing emerging aesthetic devices produced by some of the leading medical companies in the U.S. and has successful long-term relationships with these companies. The MedEdge sales team brings over 55 years of professional and clinical experience and will be working in close collaboration with Suntegrity Skincare's management to penetrate this significant U.S. market opportunity.
About Suntegrity Skincare:
Suntegrity Skincare is a natural, healthy and holistic sun care line developed by Tricia Trimble after losing her mother to melanoma skin cancer. Suntegrity sunscreens use only the best known physical/mineral sunscreen ingredient (non-nano size zinc oxide) to provide Broad Spectrum SPF 30 protection, along with youth-promoting antioxidants to help with skin repair. Suntegrity sunscreens received #1 ratings by the EWG's (Environmental Working Group) 2013 Sunscreen Guide and never use synthetic UV chemical blockers, synthetic fragrances, or parabens in their formulas. For more information, visit SuntegritySkincare.com and "Like" our Facebook page at: https://www.facebook.com/suntegrity.