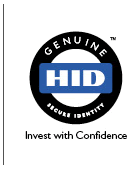 "HID is the world leader in providing secure access solutions." Chris Outwater, President of Liberty Access Technologies
Santa Barbara CA (PRWEB) February 28, 2014
Liberty Access Technologies (LAT), a Liberty PlugIns, Inc. subsidiary, announced that it has successfully integrated iCLASS 13.56 MHz contactless smart card technology from HID Global into its Hydra R access, data and energy control system for electric vehicle service equipment (EVSE). LAT's Hydra is the industries' first EV charging solution specifically designed for workplace and multi-tenant dwellings. By combining HID Global's proximity card technology with the Hydra, business and property owners able to provide EV charging services to their employees and tenants and control access to the chargers using their existing security and ID badge system.
"The environment at a workplace or apartment complex is completely different from public EV charging" Says Chris Outwater, LAT's President, "and this starts with how employees and tenants access their parking garages and buildings. HID is the world leader in providing secure access solutions for these type of environments. The use of HID's Prox cards to activate an EV charging session on our Hydra system is a natural outcome of our commitment to provide non-proprietary EV charging, access control and billing solutions."
Liberty PlugIns, LAT's parent company, has been a member of the Advantage HID Connect® Partner Program since March 2011. This program helps HID Global developer partners to generate new business and revenue for their HID technology-enabled products. Through this worldwide network of HID Connect Partners, end-users can easily find third-party solutions that solve business needs through the innovative use of HID technology. The Genuine HID TechnologyTM trademark provides customers with the means to quickly identify third-party products manufactured using HID technology.
About Liberty Access Technologies. Liberty Access Technologies specializes in access, data and energy control systems for electric vehicle charging in commercial parking, workplace and multi-tenant dwellings. LAT's Synchronous Code Generation technology enables secure charging without expensive networks, and Hydra provides cost effective solutions for workplace, fleet and multi-tenant dwelling EV charging. For more information, visit the website at http://www.libertyaccesstechnologies.com.