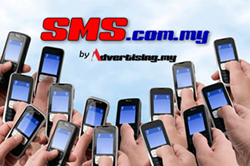 One of the flagship products offered by Advertising.my is in tourism where the agency will be launching a new lifestyle and SMS portal for the Philippines market.
Kuala Lumpur (PRWEB) February 28, 2014
Offering highly effective media and advertising services for businesses and clients in Malaysia and the surrounding region, Advertising.my is one of the primary movers of the industry, using its expertise in content management and digital advertising to provide highly captivating and successful marketing campaigns.
Apart from advertising and marketing, the agency is constantly improving and expanding to provide more services that will help the partners and clients in reaching their customers and target markets better. As such, Advertising.my is constantly creating new and more innovative ways for advertisers and business partners in creating more and wider awareness and stronger brand image and corporate identity.
One of the flagship products offered by Advertising.my is in tourism where the agency will be launching a new lifestyle and SMS portal for the Philippines market. Targeted mainly for the Philippines market and consumers, the launch of the new portal will now bridge businesses and partners from the Philippines with other countries in the region with a strong link with Advertising.my's base in Malaysia.
The new portal will offer a full range of content about the Philippines which will cover the likes of entertainment, careers and most importantly in the areas of travel and tourism, which is one of the most dynamic sectors in the Philippines.
The Philippines segment will offer tips and advise on all that the country has to offer in which there will be guides to the major towns, attractions for tourists, transportation, weather guide, business and many others, all of which are specifically designed to provide information and resources for visitors.
Apart from that, the best places for food and entertainment, lifestyle issues and current affairs are provided as well where visitors can post comments and feedback where required.
For businesses in the Philippines, Advertising.my's venture into this market will start with the offering of a few advertising tools. The first and most prominent one is Malaysia SMS marketing tools. This is where businesses and firms in the Philippines can now engage Advertising.my for the bulk SMS service. Advertising.my is among the pioneering firms which are known for their offering in free SMS to Malaysia and as such, a similar business model will now be available for the Philippines.
Customers and business partners can now enjoy maximum convenience when using the system offered by Advertising.my where they can manage their content of the message, recipients and will be able to send out thousands of SMS per minute at a nominal and affordable cost. Businesses will now be able to leverage on the speed and accuracy of sending the bulk SMS to their market segments through the web-based interface provided by Advertising.my which runs on the credit-system.
With the new portal and offering of bulk SMS in Philippines, Advertising.my will be venturing into the Philippines media market. This means that the agency will be providing all types of media related services that include advertising consultancy, media planning and others.
Where this is concerned, Advertising.my will be available for any businesses or firms that want to enjoy better brand exposure and marketing campaigns using the unique methodology and strategies implemented by Advertising.my. The agency is a renowned and leading company in Malaysia known for its cutting edge services that adopt the use of modern and contemporary technology and media.
In recent years, Advertising.my has embarked into countless marketing campaigns and projects that have garnered international attention. The projects have been carried out in various scales ranging from below-the-line media like brochures and buntings to above-the-line advertising in television, internet and radio. Apart from that, Advertising.my is already an established and well-known through the line advertising services provider, offering the likes of outdoor advertising campaigns like billboards and LED video display, bus and transit as well as building wraparounds.
With this track record, Advertising.my is set to provide the Philippines market with a whole new experience, offering more innovative means of marketing and events that are more cost-effective, high impact and practical which can better and widen the reach of the customer base for the brand owners, all other parties concerned and interested in these areas.