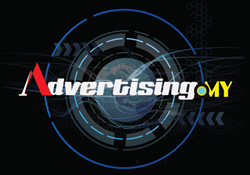 Business owners, traders and corporate customers can now use the digital channel to better sell and market their products and services through the new online trading facilities.
Cyberjaya (PRWEB) March 01, 2014
Advertising.my will be launching a whole new segment on its website in the coming months that will offer more value added services for its customers, traders and other related parties in the country.
Started off as an online advertising agency, the firm now operates and manages hundreds of sites while providing highly effective advertising options for customers in all channels. Advertising.my is a full-service agency that offers signboard license application, media planning and marketing, events and roadshows as well as in collaborative campaign management and implementation.
Apart from that, Advertising.my is constantly involved in creating cutting edge and innovative products like SMS marketing, LED lighting products and others, all of which are targeted and implemented for businesses and firms in Malaysia, Singapore and Philippines.
The launching of the new segment is part of the expansion plan for Advertising.my which will position the agency in offering more Malaysian seo services and cutting edge products for its clients. This new segment will be mainly focused in the online trading and digital expo segment.
Business owners, traders and corporate customers can now use the digital channel to better sell and market their products and services through the new online trading facilities. Advertising.my will be offering a whole new platform which will offer a new experience and methods for businesses to reach their respective target markets and customers.
By integrating the various types of contemporary technologies, businesses today can reach their customers more conveniently at the most economical ways. The new marketplace is basically an online marketplace that provides the avenue for business owners to bridge new relationships and to trade among others in their respective industry.
Advertising.my will offer a full range of facilities and services which will catapult the business to higher levels. Registration will be free of charge while those who would like to enjoy value added services can opt to pay a nominal and affordable fee. After registration, the business can start listing their products and services and all other information like rates, prices and complementary services on their own profile. The top products and services being submitted are sticker printing , premium wholesale and LED lighting products.
From there, the businesses can start to trade with all other potential partners who can be from the local, regional or global markets.Members can browse through the many categories which are specially designed for maximum exposure and convenience.
Through the use of the new segment, Advertising.my will be running various online events planned for the whole year. There will be all types of Malaysian online expos which will cultivate more business discussions and collaborations. The online expos have been scheduled for the calendar year when there are expos being exhibited.
Using the online digital expertise, Advertising.my will be promoting the online expos in all the available and effective channels. This means that there will be a concise and comprehensive marketing campaign that will draw visitors and potential customers like Signboard maker to the marketplace during the course of the online expo, which is usually run for 1 to 2 week. Apart from that, Advertising.my will be embarking on an effective year-long marketing effort which is targeted to draw new visitors to this segment, thereby ensuring that companies that are listed in the marketplace enjoy maximum coverage on the internet.
Clients who are enlisted with this new marketplace will be able to leverage on the innovative technologies offered by Advertising.my in which they can choose to use the SMS-based marketing tools. At an affordable rate, businesses can incorporate bulk-SMS functions for better reach to their respective market segments. Besides that, businesses can post job advertisements for any available vacancies in their companies to find suitable candidates.
For a limited time only, a free Malaysian SMS marketing on online trading will be offered for new business listings that offer great insights and easy-to-understand guide on how to fully maximize the functions of the mobile trading. Businesses will be able to follow the tips and techniques to be more visible not only within the Advertising.my's marketplace but in the internet as well.