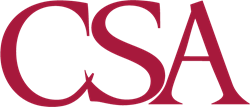 The OASIS contract will be an important vehicle, not only for CSA, but for the numerous Federal Agencies that will benefit from this contact as well
Fairfax, Virginia (PRWEB) February 28, 2014
On Monday, the U.S. General Services Administration (GSA) announced that it had awarded 123 small businesses positions on their new Government-Wide Acquisition Contract (GWAC) for professional services known as One Acquisition Solution for Integrated Services (OASIS). Client Solution Architects (CSA) was amongst the awardees in POOL 3 ($35.5 Million Business Size Standard) as an 8(a) and Small Disabled Veteran Owned Small Business (SDVOSB) alongside 42 other small businesses. In total, the 123 small businesses were awarded contracts in 6 established sectors, or 'POOLS', based on size standards spanning across 28 different NAICS codes and 6 NAICS code exceptions. The full list of companies is available at FedBizOpps.
The OASIS small business contract vehicle is one component of a new government-wide Indefinite Delivery/Indefinite Quantity (IDIQ) contract designed to support all federal agencies and to address their needs for professional services. The OASIS contract vehicle is designed to provide services in various functional disciplines, to include Program Management, Management Consulting, Scientific, Engineering, Logistics, and Financial.
"We believe that the OASIS contract will be an important vehicle, not only for CSA, but for the numerous Federal Agencies that will benefit from this contact as well," said Dave Hickey, CSA's Chief Branding Officer. "The new OASIS contract will allow Federal Agencies to quickly and efficiently contract for a comprehensive set of professional services at a reduced cost. As a result of a rigorous selection process, only proven small businesses were selected as prime contractors, ensuring the highest quality products and services for OASIS customers."
The OASIS program office is located in Fort Worth, TX and the new contract is under the cognizance of the Federal Acquisition Service (FAS). The base contract term is 5-years with one 5-year extension option. OASIS small business is estimated to be worth approximately $1.4 billion per year and will remain an active contract until the final task order is closed out. For more information visit GSA's website.
ABOUT CSA
CSA is a professional services firm providing strategic guidance and operational performance solutions to government and commercial clients. CSA helps clients achieve their goals by enhancing organizational performance and maximizing return on investments. CSA helps clients plan and execute processes associated with Project and Portfolio Management, Acquisition and Program Management, Contracts Management, Business and Financial Management, Logistics and Supply Chain Optimization, and Business Improvement and Analytics Services. CSA delivers services by combining deep process expertise with strong program management disciplines, analytics and a focus on performance results.