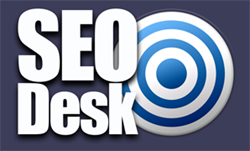 (PRWEB UK) 4 March 2014
Ashley Flooring, the leading flooring firm in Weybridge, is pleased to announce they are currently offering a 50% reduction on selected Kahrs Flooring products. This offer, which is available while stock lasts, sees a selection of engineered oak flooring products being made available from as little as £19.99. Kahrs Flooring is one of the leading flooring suppliers that Ashley Flooring works closely with, and this reduction provides customers with the opportunity to get fantastic looking floors for an affordable price.
The firm has been operating for the past 14 years, and they offer the widest range of flooring Weybridge has ever seen. The company offers wood flooring; laminate flooring, vinyl flooring and carpets so no matter what style a person is looking for, Ashley Flooring are likely to have what is needed. The firm is more than happy to offer advice and guidance on flooring products, and the company is more than happy to offer a fitting and repair service, in addition to the range of flooring options they stock.
The company is regarded as being a wood flooring specialist, and they provide the widest range of wood flooring Weybridge has to offer. Wooden oak floors are the most popular style of wood flooring on offer at Ashley Flooring, but the company also stocks ash, cherry, beech, jatoba, hevea, maple, kempas, walnut, merbau and red oak. The firm offers a wide range of finishes and tones, which means that whatever look a client is aiming for, they will find it on offer at Ashley Flooring.
The firm is also well known in Weybridge for their wooden flooring repair and maintenance work. The firm offers a wide range of sanding solutions that can bring tired looking wooden floors back to life. The highly experienced and fully trained team has access to a wide range of tools which means they are always able to help wooden floors reclaim their former style. The firm is also a local specialist in the removal of stains and scratches from wooden floors.
Ashley Flooring has always aimed to provide value for money with their flooring products, but their current reductions represent tremendous value. The 50% reduction on selected Kahrs flooring products provides an excellent opportunity for any homeowner who is looking to create a new style without spending too much money.
About Ashley Flooring:
Ashley Flooring has been in operation for more than 14 years, and the firm is regarded as flooring specialists. The company offers an extensive range of flooring products including wood, carpet, laminate and vinyl. The company is regarded as a specialist wood flooring firm, and in addition to stocking an extensive selection of wooden floors, the team can repair and maintain wooden floors. The fully trained team are experts in removing stains and scratches from wooden floors, leaving properties looking as good as new. Ashley Flooring is happy to serve the commercial and domestic market.