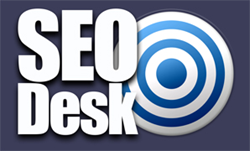 (PRWEB UK) 6 March 2014
Midland Credit, one of the leading UK car finance companies, is pleased to announce they are now offering an improved calculator on the site. The firm aims to provide people with as much support and assistance as possible in obtaining car finance, and they understand the importance of information. Midland Credit wants to ensure as many people as possible find the deal that is best for them and know exactly how much money has to be paid and when. The new look calculator takes more elements into account, helping to provide a more accurate reading, but is still easy to use.
The car finance calculator is simple to use, and even people with little or no experience in using computers or of the internet will be able to use it. The calculator takes the price of the vehicle a person wishes to buy, whether there is a deposit or part exchange element to the deal and how long the person wants to be paying the finance for into the account. The firm has also provided an element which takes a person's credit rating into account. This helps to provide a more accurate guide on what a person should expect to pay from their car finance deal. The firm has a strong track record in providing car finance for people of all backgrounds, even those who have a poor credit history.
With more than 30 years' worth of experience in the car finance industry, Midland Credit has witnessed a number of peaks and troughs in the economy. This is why the firm has a greater level of confidence in offering effective car finance deals to clients. The company has been able to provide a wide range of finance options to people who have struggled to obtain finance from anywhere else. Given the importance of having access to a car these days, the service provided by Midland Credit is vital for many homes and families.
Even though Midland Credit works harder to provide a wider range of finance options for clients, car finance has to be taken seriously. The introduction of a new and improved car finance calculator will provide applicants with more information before they submit an application to Midland Credit. With Midland Credit providing an answer within one hour on many of the claims they receive, it is possible to obtain finance at short notice. With the help of the finance calculator on site, applicants can be confident about how much money they need to pay and when.
About Midland Credit:
Midland Credit has been operating for more than 30 years, and the firm has a strong reputation in providing car finance to people from all backgrounds. The firm doesn't believe that a poor creating rating should be a barrier to obtaining finance. Midland Credit aims to offer finance solutions to people of all backgrounds, and the application process is simple and straightforward.