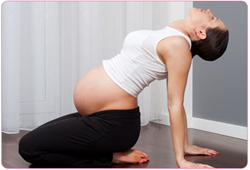 Caesarean deliveries at Mater Private have not fallen below 50% in many years and in some months are as high as 70%.
Brisbane, Queensland (PRWEB) February 28, 2014
Dr. Matt Macbeth first became a doctor after beginning his training in England.
Matthew achieved his doctorate after studying and working in London.
He trained at the London University and Royal London Hospital in the UK.
Matt completed his training and studies in Australia to become a Fellow of the Royal Australia and New Zealand College of Obstetricians and Gynaecologists.
Doctor Macbeth first moved to Australia back in 1997 and founded Bayside Obstetrics and Gynaecology in 2013.
Bayside Obstetrics and Gynaecology specialise in Obstetric care for patients living in and around Brisbane.
Delivery numbers at Mater Private Redlands have been falling steadily since 2010 and deliveries are down 20%.
Caesarean deliveries at Mater Private have not fallen below 50% in many years and in some months are as high as 70%.
The national average is below 30%.
"Women have realised that many private obstetricians are steering them towards surgical births (for their own convenience) and fear of litigation is also a factor. We need to make more effort to practice the art of obstetrics and return to vaginal delivery rates of 70-80%," explained Matt.
Mater was founded in 1906 by the Sisters of Mercy and provides exceptional care to more than 500,000 patients each year.
The 'not-for-profit' provider of health services operates seven hospitals, three health centres, a medical research institute, pathology and pharmacy businesses - all of which are underpinned by community support through the Mater Foundation.
"Over 100 women in the Redlands (who carry private health insurance) choose to deliver at the public hospital because they want a natural birth and trust the midwifery care. Others still choose South Brisbane and now even Greenslopes Hospital," said Matt.
The Brisbane Gynaecologist added, "The birth centre at the Royal Women's Hospital is so popular it has a monthly ballot to see who is offered care".
"Currently patients are coming to my private rooms at the Mater Mothers Private Hospital in Cleveland for their antenatal care. The women then visit the Mater hospital facility for the actual delivery. This is why there is a need for the partnership" explained Dr. Macbeth.
"Bayside Obstetrics and Gynaecology will provide women exactly what they want, which is a collaborative care model. This involves creating a specialist team of obstetric carers to ensure that all aspects of pregnancy and birth are met" said Matthew.
The team will consist of obstetricians, midwifes, physiotherapists and multi disciplinary care givers (including dieticians, psychologists and psychiatrists).
The team will all work from one practice and patients will also have access to Pilates classes, Antenatal classes and Hypno-birthing.
The practice will provide home visit midwifery services for up to six weeks postpartum.
"This service is already up and running and has been received positively by our patients. We will be providing a service that meets all the criteria of a birth centre model and that makes us the only birth centre model available to women on the south side of Brisbane. No other private hospital can offer this because no other private obstetricians are willing to," said Dr. Macbeth.
All the antenatal classes and doctor and midwife appointments will be held at the brand new birthing centre which we aim to be open in June 2014.