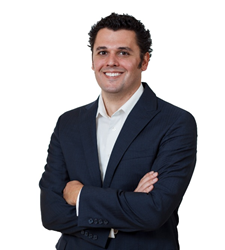 I would argue that most renters don't realize that they have the option to work with a Realtor® completely free of charge
Coto de Caza, CA (PRWEB) February 28, 2014
For many tenants, a room from a friend or an exhausting search online for a place to rent is a task that is assumed must be accomplished alone.
In his latest blog post, Coto de Caza local Realtor®, James Hoff reminds renters of an opportunity many do not realize is available. Generally renters/tenants do not have to pay a Realtor® a service fee to have assistance locating a place to rent. "I would argue that most renters don't realize that they have the option to work with a Realtor® completely free of charge" James states. He continues by saying "It's not uncommon for a tenant to ask me at some point in the search process how much my fee is. Telling them that they pay no fees to me is always a fun surprise."
James also points out tips like when to start your search for a rental property and how owning a pet can impact your ability to get the property your want.
To read the rest of Hoff's insightful blog highlighting these hints and a few others, visit http://www.jameshoffrealty.com/5-tips-for-renters/
James Hoff's team currently ranks #1 in Keller Williams Mission Viejo, #3 of nearly 93,000 Keller Williams agents and teams internationally and currently sits comfortably in the top 3 of more than 20,000 Orange County Realtors® from all brokerages.
For the most current Orange County home listings and information on the market, visit http://www.jameshoffrealty.com and join our Facebook community at http://www.facebook.com/LiveInSoCal.
About James Hoff:
Leading Southern California Realtor® James Hoff recently finished his first year in Real Estate with 13 sales and 24 total transactions. Hoff has been in the sales arena for more than ten years, having worked for companies including New Balance, DHL and Callaway Golf.
James' current team includes an in-house Contract Manager, Transaction Coordinator and Marketing Department that allows him to focus his attention in the field networking with clients, selling homes and remaining in front of and up to date on the current market conditions.
Leveraging the power of a national network, Hoff plans to assist with closing deals in his local market as well as on vacation homes, rental properties and more while connecting with Realtors® across the country to create positive business partnerships.