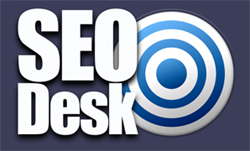 (PRWEB UK) 7 March 2014
Unlike many other businesses security, gates and barrier specialists Frontline Automation look forward to the time of year their memberships and accreditations are up for renewal. Rather than looking at them as a necessary evil that accrue extra hard work and processes, they look forward to giving their clients the opportunity to see the hard work they put in to being health and safety compliant.
Their two upcoming renewals are for ContractorPlus and Constructionline, both easily recognisable bodies which help earmark the contractors that clients can trust. Frontline Automation believe in being accredited by as many bodies as possible, as this gives clients the best overall sense of the standards a contractor can offer. These two come with a range of different benefits for Frontline Automation and, by proxy, their clients.
ContractorPlus is due for renewal shortly and will assure clients of Frontline Automation's ongoing commitment to health and safety. The membership checks health and safety measures such as risk assessments, policies, insurance cover and method statements. There are many benefits to being ContractorPlus approved, amongst them are:

Pre-approved work for the client, removing any need for additional safety checks prior to work commencing and therefore saving time.
Demonstration of an overall commitment to health and safety, providing additional assurance for clients.
Client access to potential new customers.
24 hour telephone health and safety support.
Regular health and safety updates via ContractorPlus newsletters.
Constuctionline is also a trusted accreditation that Frontline Automation are looking forward to renewing. One of the best aspects of this particular accreditation is that it uses a ratings system from previous and current customers – using not just the metrics of the body themselves therefore but real case studies too. In order to qualify for renewal, businesses are rated on, and must receive, acceptable levels of standards in the following categories:

Overall quality of product or commission
Overall quality of service
Defects at the time of delivery or completion
Completion of contract to agreed cost
Contract completed to agreed time
Safety
To their credit, Frontline Automation are already receiving high quality feedback in their numbers. Currently their Constructionline rating is 8.8 out of 10 and staff are committed to making sure the overall figure reaches 10. Notably, completion of contract to agreed cost has a rating of 9.4 out of 10. Frontline Automation recognise the financial pressure their clients are currently under and as such make delivering projects to agreed cost and in a timely manner at the heart of what they do. Not only that they have kept prices static over the last four years.
Additional memberships and accreditations that Frontline Automation remain proud of and look forward to renewing over the next few months include their SAFEContractor and Door and Hardware Federation memberships. They also still proudly maintain their glowing Checkatrade reputation.
Alongside this, they hold ISO 9001:2008 accreditation, and the fire and security arm of their business holds NSI Silver Standard accreditation. Staff members also complete ongoing internal and external training sessions and carry Water Hygiene and CSCS cards.
More about Frontline Automation - http://frontline-auto.com/
Frontline Automation opened for business in 1995 and has been growing ever since.
They supply and install gates for both commercial and residential clients, though their larger clients are within the commercial market. Existing clients include the BBC, Southern Water, Metropolitan Police, South East Water and various shopping centres.
They supply bespoke gates of all types and project manage their installations from start to finish including groundwork's, wiring and to the installation itself.
Safety is of paramount importance to them so all new gate installations are designed and fitted to the current safety legislations BS EN 12978, BS EN 13241-1, BS EN 12445, BS EN 12453 and Machine Directives 2006/42/EC. Additional safety equipment, when required, is category 3 rated and all their gates hold the CE mark for British Standard.
Frontline Automation's engineers are comprehensively trained in the latest safety regulations and have over 100 years' experience between them.