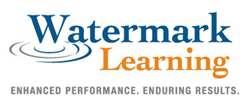 These courses help business analysts develop, build, progress, and advance in their careers.
Minneapolis, MN (PRWEB) February 28, 2014
Watermark Learning, a leading global provider of Business Analysis, Project Management, and Business Process Management certification training, announced today that it has assembled the most complete progression of Business Analysis training courses in the industry.
"These courses help business analysts develop, build, progress, and advance in their careers," said Watermark Learning's CEO Elizabeth Larson. She adds "we offer the most complete BA curriculum available today."
Larson explained that her company's business analyst training helps those who participate in their courses gain practical skills needed to analyze competing stakeholder needs, solve underlying business problems, and provide value to their organization.
The company CEO went on to point out that Watermark Learning is offering these courses to those interested in continuing to develop business analyst career skills or obtaining business analysis certification, which include: CBAP®/CCBA® Certification Preparation, conflict management skills, critical thinking skills, and influencing skills.
However, for those just starting out or with no formal training as a business analysis practitioner, Larson noted, courses include: Business Analysis Bootcamp, Agile Bootcamp using Scrum, Getting Started in Business Process Management, and Use Case Essentials.
But the training courses were not just designed for those just starting out and those wanting to develop as a business analyst.
In fact, for those who are business analysts working mostly at the Project level, courses include: Agile Business Analysis, Business Analysis Fundamentals, Business Process Improvement, Data Modelling and more.
An Enterprise-level Business Analyst who helps recommend solutions to solve problems and seize opportunities, according to Larson, can select from courses that include: Bulletproof Business Cases, Business Intelligence Requirements, Organizational Change Management and more. A live simulation to refine enterprise-level skills is available through Watermark's award-winning Project R.E.A.L. course.
"For maximum flexibility, our business analyst training is available as either open-enrolment public classes or as private onsite classes," Larson said, before adding, "Public classes allow individuals to attend classes conveniently held throughout the year. Private on-site training classes are offered at companies and organizations, whether as one class or a complete series, and are designed to elevate the skills of the organization."
For more information, visit watermarklearning.com/courses/business-analysis-training.
About Watermark Learning
Since 1992 Watermark Learning has provided training that turns the complexity of industry standards into practical application. Our courses are laser-focused to enhance performance for business analysts, project managers, and process analysts and lead to enduring results in organizations. Our interactive classes engage students to learn and motivate them to perform. Contact us at (+1) 952.921.0900 or 800-646-9362 (USA only), or visit http://www.WatermarkLearning.com.
Media Contact Details:
Richard Larson
7301 Ohms Lane, Suite 360
Minneapolis, MN 55439
Phone: (+1) 952.921.0900
Fax: (+1) 952.921.0901
Source: Watermark Learning
###