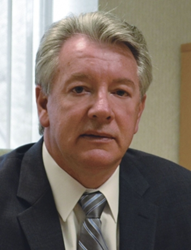 Bethpage, NY (PRWEB) February 28, 2014
King Kullen is proud to announce that Senior Vice President and Chief Merchandising Officer Joseph W. Brown has recently been voted president of the Board of Directors of the Long Island Cares/Harry Chapin Food Bank.
Brown has served on this board since February 2005. Brown also serves as co-President of Wild by Nature Markets, serves on the Board of Directors for the Food Industry Alliance of New York State and is past Chairman of the Board of the Catholic Institute of the Food Industry.
The Long Island Cares/Harry Chapin Food Bank has been serving Long Island's hungry since 1980. Long Island Cares has evolved into one of the region's most comprehensive hunger assistance organizations, serving thousands of individuals and families in need. King Kullen employees, including Brown, have been long-committed to aiding Long Island Cares in its mission. King Kullen executives have served on Long Island Cares' Board of Directors since 1998, and continue to support the efforts of Long Island Cares in a variety of ways. Long Island Cares has recognized King Kullen as a "Corporate Hero."
About the company:
Headquartered in Bethpage, New York, King Kullen Grocery Co., Inc. is recognized by the Smithsonian Institution as America's first supermarket. Michael J. Cullen opened the doors of King Kullen in 1930. Today, four generations later, King Kullen is still family-owned and operated. It remains a leader in the supermarket industry. From that very first store in 1930, King Kullen today operates 39 supermarkets and four Wild by Nature stores across Long Island. In addition to traditional grocery, King Kullen features a large catering and prepared foods department, freshly-baked breads and sweets, and healthy and organic areas, with pharmacies in many stores as well.