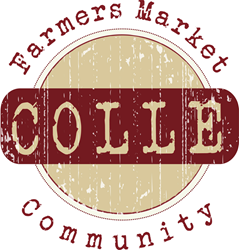 Bohemia, NY (PRWEB) March 03, 2014
Colle Farmers Market, an online organic farmers market, discusses the new farm bill and how it could benefit organic farms and systems.
According to a January 31st article posted on Sustainable Agriculture titled "What is in the 2014 Farm Bill for Sustainable Farms and Food Systems," the NSAC released a farm bill that reflects the goals of sustainability and sensible food production. The article says the new farm bill platform focuses on two aspects: funding and growing innovative sustainable farm programs to build an alternative food system, and reforming farm subsidies to "level the playing field and make much-needed systemic transformation in our farm policy."
The article says the organic agriculture sector really benefited from this bill. "The bill invests over $1.2 billion over the next five years in the innovative programs for beginning farmers, local food, organic agriculture, rural development, and specialty crops that were left in the dust for the past year."
A representative at Colle Farmers Market, an organic farming advocate, agrees that the new bill will give aid to organic farmers in a variety of ways. "Finally, there's a bill that can really help organic farmers further their efforts in preserving the environment and providing safe, natural foods for consumers," the Colle rep says. "This farm bill is extremely important for the future of organic farming and we're happy to know that the government is making positive changes."
The Colle rep details five important ways the new farm bill could benefit organic farming:

The National Organic Certification Cost-Share Program receives $11.5 million in funding annually, up from $5 million, which will help to offset certification costs for farmers.
The Organic Agriculture Research and Extension Initiative will get $20 million annually. "Hopefully by renewing this funding, researchers will be able to find more evidence on how organic farming benefits the environment and the human body," the Colle rep says.
The bill allocates $5 million for technological upgrades for the National Organic Program.
Organic farmers will be exempt from conventional check offs.
It will improve crop insurance for organic producers and requires the USDA to set organic price elections by next year.
Colle Farmers Market is an E-Commerce enabled farmers market community that is passionate about sustainable consumption and responsible conservation. The Colle movement is dedicated to connecting natural product vendors, organic farmers and all people who are living an organic and natural lifestyle.
#####