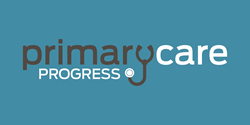 Americans will never fully benefit from the fruits of health care reform without robust investment in the primary care system.
Cambridge, MA (PRWEB) February 28, 2014
On March 4th, 2015, President Obama will release a new budget proposal that includes initiatives intended to strengthen primary care to meet the nation's growing demand as reported on February 27th by members of the news media including "Business Week." Primary Care Progress, a nonprofit that focuses on revitalizing the primary care workforce pipeline, believes such measures are a necessary and hopeful step in building a healthier America.
The need for increased funding to train more primary care providers to practice in team-based models and in underserved areas has never been more crucial. Over the next ten years our nation faces a shortage of 65,000 physicians, partly due to a growing demand for primary care from the Affordable Care Act as well as an aging and growing population. The budget aims to train 13,000 primary care residents over the next ten years as well as encourage team-based primary care delivery models. These significant investments in primary care send a crucial message from the Administration about the value primary care plays in the health care system. It will be an important step in ensuring Americans have access to quality primary care and moving our nation toward higher quality health care.
Primary Care Progress is in support of these efforts to build a healthier America. We look forward to learning more of the details of the budget proposal and are willing to provide commentary on the current primary care workforce crisis to journalists reporting on the proposed budget.
"Americans will never fully benefit from the fruits of health care reform without robust investment in the primary care system. The proposed budget is an encouraging indication that the Administration will support primary care so it can do the job that Americans need it to do." - Dr. Andrew Morris-Singer, Primary Care Progress' President and Founder